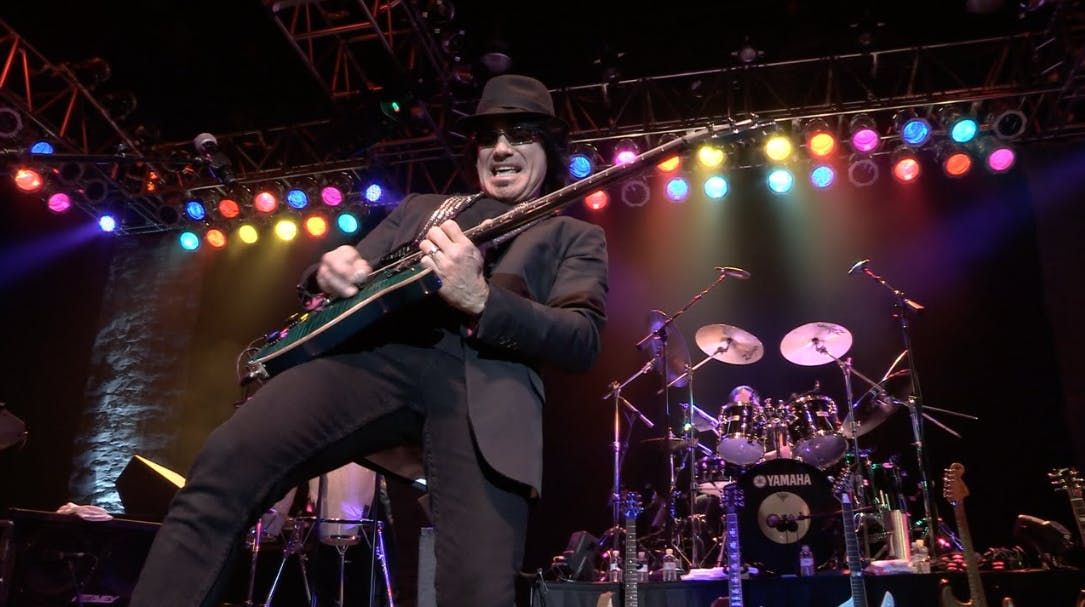 Boisdale of Canary Wharf, 15 Cabot Square, London, United Kingdom
Boisdale Restaurants
Spread the word
ABOUT THE ACT:
The greatest hits of the legendary Latin Rock band. This amazing 7 piece features guitarist Marcos Rodriguez as Carlos Santana
"One of the top must see tributes in the UK" Classic Rock Magazine. Black Magic Woman, Smooth, Soul Sacrifice and many more.
* Please be aware this is a tribute show and will NOT be featuring Santana
*Please note this is a tribute show and will not feature the original artist
Please note your dining time is 7.00pm (Excluding lounge tickets) - if you wish to change this to an earlier or later dining time please contact our reception team after you have purchased your tickets on 0207 715 5818 or email 
reception | boisdale-cw ! co ! uk
 attaching your ticket.
MENUS:
View Bar Menu | View Wine List | View sample Dinner & Live Music Menu
ABOUT THE VENUE:
Jools Holland, Boisdale's Patron of Music presents the best in jazz, blues and soul. About the venue:
Boisdale of Canary Wharf is a two-floor venue overlooking Cabot Square which comprises a restaurant, four private dining rooms, Oyster Bar & Grill and Cigar Terrace, the world's greatest Whisky Bar, and the best live music in the capital.
"London's number one jazz venue" Tatler"Best Whisky Bar in the World" Whisky Magazine"A carnivore's dream" Evening Standard"Aged steaks are deemed incredible" Square Meal"The world's most individualistic style bar & restaurant" Hot Tickets
FOLLOW US:
Facebook:
https://www.facebook.com/BoisdaleRestaurants
Twitter:
https://twitter.com/boisdaleCW
Instagram:
https://www.instagram.com/boisdale_uk/
/>