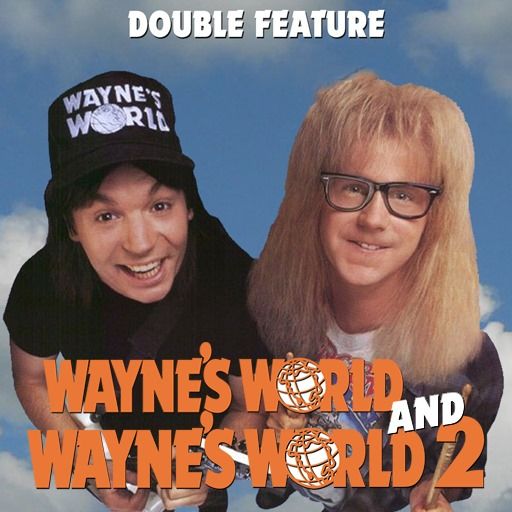 The Prince Charles Cinema, 7 Leicester Place, WC2H 7BY London, United Kingdom, London, United Kingdom
The Prince Charles Cinema
Spread the word
WAYNE'S WORLD + WAYNE'S WORLD 2
Directed by Penelope Spheeris, Stephen Surjik
Starring Mike Myers, Dana Carvey, Tia Carrere, Rob Lowe, Christopher Walken
1992 & 1993 | 187mins | USA | rated (PG)
"Schwing!" This August, we are bringing two of our favourite films back to the big screen with a 35mm Double Feature!
Wayne's World [1992]: A big screen spin-off of the "Saturday Night Live" skit. Rob Lowe plays a producer that wants to take the public access "Wayne's World" to the world of commercial television. Wayne (Mike Myers) and Garth (Dana Carvey) battle to save their show and Wayne's girlfriend from Lowe.
Waynes World 2 [1993]: After Wayne Campbell (Mike Myers) has a dream in which Jim Morrison tells him to put on a rock concert, he and fellow late-night TV star Garth Algar (Dana Carvey) try their hand at promoting. Several musical acts show little interest, leaving the pair uncertain about their ability to put on a successful show. Meanwhile, Cassandra (Tia Carrere), Wayne's rockstar girlfriend, has a new manager (Christopher Walken) who is trying to steal her away, and Wayne's antics only make things worse.