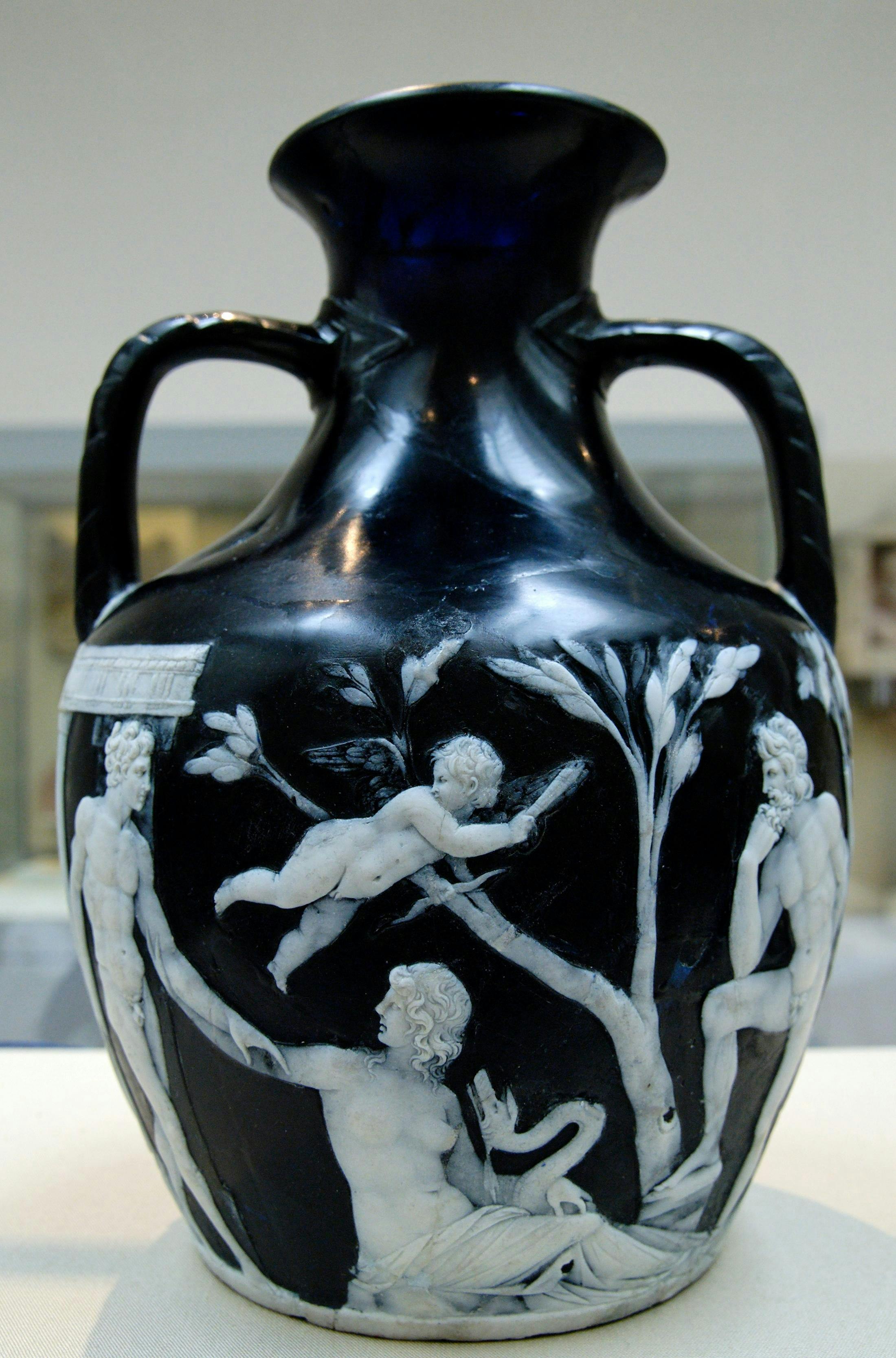 British Museum, Great Russell Street, London, United Kingdom
Cambridge Society of London
Spread the word
Friday 29th November – What did the Romans do for us? at the British Museum
In this tour we shall explore ancient Rome, from early Greek settlements in Italy and the Etruscans to the height of the Roman Empire. We will admire the statues, tomb paintings, ornaments, tableware, coins and lots and lots of vases that the Romans left behind and from these extrapolate what life was like for Roman citizens and the people in the lands they conquered. We shall explore the legends of the foundation of Rome and the enduring influence these had. We will focus in on Augustus, the first Roman Emperor, and the artistic heights reached in his reign. This includes the iconic objects of the Portland Vase, famously copied by Josiah Wedgwood, and the Warren Cup, with its decoration of gay lovers. From Augustus we shall meet some of the other famous Roman emperors and explore other aspects of Roman life, from mosaics to festivals and games.
We shall then investigate life in Roman Britain through objects such as the Vindolanda Tablets (the oldest surviving handwritten documents from Britain) and the head of Emperor Hadrian found in the river Thames. Fantastic hoards of Roman treasure have been found in Britain, most famously the Mildenhall Treasure found in 1942 in Suffolk, and we shall discover what these tell us about life for the elite in Roman Britain.   By the end of the tour you should be able to explain exactly what the Romans did for us!
Meet: at 17:45 for a 6pm start, inside the Great Court of the British Museum next to the Info Desk (on your right hand side as you enter the Great Court from the main entrance on Great Russell Street). British Museum, Great Russell Street, London, WC1B 3DG
End: approx. 20:00 at the British Museum
Post-tour drinks: at the Museum Tavern on Great Russell Street (opposite the main entrance)
Numbers are limited to 20 people.  Registered members can invite one guest.
£12 for members
£12.50 for Guests
About your guide: Caroline Piper is a Downing College history graduate (1997) and a London Blue Badge Tourist Guide, the highest guiding qualification available.   She is passionate about history, literature, architecture, films and finding the "off the beaten track" London gems. You can find out more about her on her Piper Tours website
http://pipertours.com
where you can also find links to her Tripadvisor page, facebook page and memberships of professional guiding bodies. She has led several tours for the Society already which were all warmly received and recommended.
*Only members of the Cambridge Society of London (and their guests) may book tickets - if you are not currently a member and would like to beome one, please visit 
www.camsoclon.org
**Please note that Eventbrite now charges a non-refundable fee for refunds.  This is something we are not happy with, but cannot control.  As a result, we are looking at alternatives for the ticketing of future events.   
Cambridge Society of London Transfer and Refund Policy 
i) At least 14 calendar days before the event: We will provide full refunds. Alternatively, if you have found a suitable replacement, we can change the name on the ticket on the understanding that you will reclaim the ticket price from them separately.
ii) Between 4 and 14 calendar days before the event: Our arrangements with our hosts are always finalised 4 calendar days before each event. With more than 4 calendar days' notice we can still change the name to someone named by you on the understanding that you will reclaim the ticket price from them separately. Alternatively, we MIGHT be able to sell it to someone else; there is no guarantee of that but we will do our best and then refund you if successful. 
iii) Less than 4 calendar days: We regret that we cannot offer refunds if given less than 4 calendar days' notice.