Capcom UK HQ, 1 Butterwick, London, United Kingdom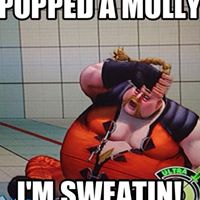 WinnerStaysOn
Spread the word
PLEASE READ CAREFULLY AND PAY FULL ATTENTION:
In conjunction with UYU gaming and with the support of Capcom UK, WinnerStaysOn will be holding a qualifying tournament to award the winner fully covered travel and tournament entry (accommodation excluded) for Evo Japan in Fukuoka on February 15th-17th.
YOU MUST BE WILLING TO REPRESENT TEAM UYU ALONGSIDE ANY EXISTING SPONSORS YOU MAY HAVE. This is the most important sentence in these terms and conditions. If you are UNABLE for any reason to represent UYU both in your sign up name as well as some form of UYU branded apparel during the tournament, please do not sign up for this event.
Street Fighter V will be played on PlayStation 4 using the most recent update. All games will be 2/3 sets until top 16 which will be 3/5 sets. Legacy mode for controllers is not permitted. Please bring your own controller for PS4 or a converter to permit you to use your controller on PS4.
Advance sign ups ONLY. Strictly no entry without a ticket. Check in begins at 11am and tournament games commence at 1pm. If you arrive late you will likely be disqualified to losers bracket. The venue will close at 8pm. Casual set ups will be made available for the duration of the event.
Cash prizes will also be paid as normal to top 3 placing players based on attendance numbers.