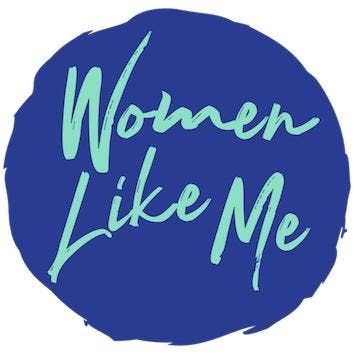 The House of Commons, London, United Kingdom
Eventbrite
Spread the word
Women Like Me is officially partnering with the APPG (All Party Parliamentary Group) on diversity and inclusion in STEM.
We believe STEM businesses should be challenged to become more inclusive.
Throughout the evening discussions, we will explore what inclusion means for BAME women and will establish whether there are changes that businesses and policy makers can make to resolve these issues.
The Agenda:
We will provide the catalyst for the next APPG formal enquiry by speaking with women from BAME backgrounds who work in technology and parliament about the shared experience.
This dicussion will feature an immersive 360 video that has been designed to accompany the topic of conversation.
Introductions
4:15pm-5:00pm - Arrivals, networking and design thinking
5:10pm-5:20pm - Welcome and introductions
The video
5:30pm-5:45pm - 360 video explained with:
Jazmin Morris (VR Artist)
Maya Hope Chaldecott (VR Producer)
The panel discussion
5:45pm-6:30pm - An immersive panel dicussion with responses from:
Chi Onwurah (Member of Parliament for Newcastle upon Tyne Central)
Rusharana Ali (Member of Parliament for Parliament for Bethnal Green and Bow)
Azees Minott (Political advisor and award-winning social entrepreuneur) 
Closings
6:30pm-6:45pm - Closing remarks and sentiments
7:00pm-late - Depatures and end social (location tbc)
About the APPG: 
The All-Party Parliamentary Group on Diversity and Inclusion in STEM aims to promote the inclusion and progression of people from diverse backgrounds in STEM, and to encourage government, parliamentarians, academics, businesses and other stakeholders to work towards a STEM sector that is representative of the population. We also want to consider and influence changes in policy that will lead to this outcome.
As part of our work on Diversity and Inclusion in STEM, the BSA acts as secretariat for the Group. The Group is made up of Members of Parliament and Lords, and is a focus for collaboration with businesses and other organisations in the STEM sector.
About Women Like Me:
The 'Women Like Me' collective is made up of dynamic, like-minded women who are passionate about solving racial and gender inequality issues inside and outside the workplace. 
We have monthly meet up sessions in forward-thinking venues across London where we explore different themes and issues using design thinking and sharing our experiences.
In this way, we make it possible to coin out and create opportunity using our stories, experiences and perspectives to facilitate change.