New River Path, Round the corner from Redmond Community Centre, London, United Kingdom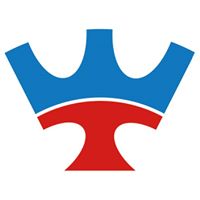 Wheely Tots
Spread the word
Our sessions are postponed but Wheely Tots is offering support for families, you can book an online consultation with one of our expert team by clicking here.
Read about Wheely Tots and COVID-19 here.
Please consider supporting our Coronavirus Emergency Appeal.
__________________________________________________________
A stay and play for parents & toddlers...with balance bikes!
Sessions involve checking bikes, singing, chalking, playing I Spy, learning about shapes, colours and "stuff" in nature, having a mini adventure and a great chance to do something different outdoors.What do I need to bring? What is provided?A properly fitting helmet for your little one: bring your own or you can purchase one from us. Warm clothes (top and bottom) and rain gear, even if the weather looks good.Water and a healthy snack for your little one.We provide balance bikes.
Who are the sessions for?Sessions are aimed at toddlers aged 2-4, but if your little one can walk and has an inside leg of 30cm they can happily participate from 18 months
How much does it cost?Suggested donation of £5 per child and £1 for any siblings very gratefully received. Free places ALWAYS available
To book a place, complete the form below. If tickets are not available, we may have some on Hoop. 
If you have any issues with the form, email 
info | wheelytots ! com
. More info at 
http://wheelytots.com/toddlers
/
iCause.com promotes public events for free and helps event organizers connect with nonprofits to attract more participants like you.
Additionally, the iCause Global Foundation enables good people to fund great causes around the world. Together, our impacts are limitless!