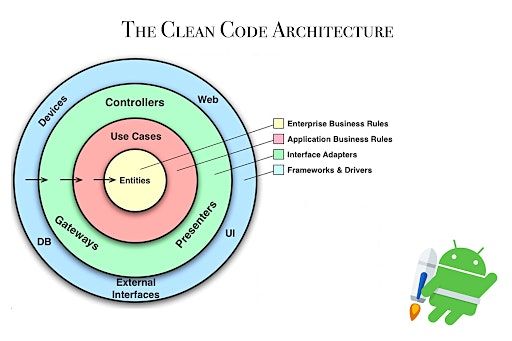 WeWork 97 Hackney Rd, 97 Hackney Road, London, United Kingdom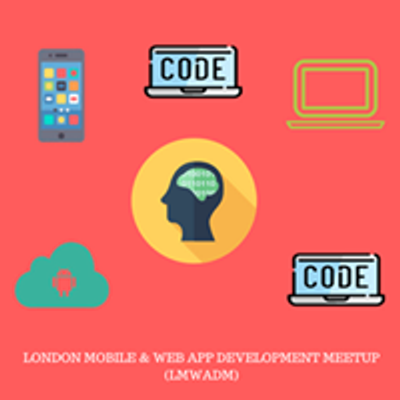 London Code Skill Buddy - Learn Coding Get a Tech Job
Spread the word
Apply Clean Code Architecture - Build a Professional Android App
About this Event
Hi all,
In this hands-on session, you will learn how to develop an android app apply Clean Code Architecture from scratch.
The goal of this workshop is to provide a step-by-step guide for developing Android apps in a Clean way.
This whole approach is how you'll be building professional business apps for clients to become an expert android app developer.
Topic will be covered:
What is Clean Code?What is Clean Architecture?How it's related to Android?MVP design patternHow do I begin with writing Clean apps?Applying MVP/MVVM with Clean architectureApplying SOLID principleWhat layers should I need to consider and why?More about Presentation, Data and Domain Layer.Dependency InjectionRxJavaUnit testing
Build the sample movie app applying clean code architecture.
PLEASE DOWNLOAD AND INSTALL
Please download and install Android Studio from https://developer.android.com/studio
/>
FAQs
Who is this meetup for?
This meetup is OPEN for anyone who has interests in developing mobile apps. You don't need to be a developer/software engineer.
What is the aim of this meet-up?
The aim of these meetups is to provide an environment for you to teach yourself mobile app development.
Do I need coding skills?
Some coding is required for this workshop, all you need to bring is a laptop with the latest Android Studio IDE, Chrome browser installed.
***************************************************************************
Please ensure you register with your full, correct name.
Please bring your laptop with your own internet connectivity.
DONATION:
We all are more or less affected by this COVID-19 situation. Bangladesh's poor daily laborer people have been affected severely and they don't have any job or money or food to survive. I'm raising funds to help these people through charity organizations in Bangladesh.
Please donate going here
https://www.gofundme.com/manage/support-for-bangladesh-hungry-poor-residents
/>
In addition, I've been organizing the FREE workshops to help the community to learn and grow. I have to pay the space provided on an hourly basis which I've been paying but it's not always possible.
So, I'd appreciate it if you could do as little contribution as a minimum of £5 and as maximum as you wish - it'll help me in the future to organize more FREE workshops on various topics on regular basis and help the community to learn and grow. You can send the donation to PayPal account: elpicsoft | gmail ! com
PAID Hands-on Learning:
I also provide PAID hands-on learning from where you can learn industry best practices and it's more in-depth and will help you up-skilling your knowledge and to get tech jobs.
FREELANCE Project work:
I also take FREELANCE project works - if you have any idea and want your idea to be developed as MVP or ready-made product using modern languages and tools - I'll be able to help you with that. For reference have a look on my LinkedIn profile: https://www.linkedin.com/in/rajforhad
Or drop me a message on Meet-up.
PARTNERS/SPONSORS:
We are looking for sponsors, partners to help the community. Your support will help us to curate and organize a continuous stream of opportunities for learning and sharing skills and insights.
Permission to Film/ Photograph
Photographs & Videos will be taken during this workshop for use on our website, blog, social media sites and for future marketing purposes.
If you do not want to be photographed or filmed, please inform me.
iCause.com promotes public events for free and helps event organizers connect with nonprofits to attract more participants like you.
Additionally, the iCause Global Foundation enables good people to fund great causes around the world. Together, our impacts are limitless!