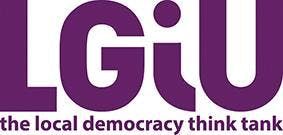 LGiU, 251 Pentonville Road, London, United Kingdom
Eventbrite
Spread the word
Description 
Whilst the relationship between Elected Members and Officers has always been important for Local Government this is particularly the case when the organisation faces financial pressures and the need to make tough decisions about priorities. It may also be the case that collectively Members and Officers are working together to achieve significant organisational change. In addition it can be a challenge for new staff coming into the organisation to grasp the importance and efficacy of political leadership. This workshop is a chance to explore what you know and don't know and to develop the relationship skills to build effective relationships with Members.
Key Outcomes
Being more aware of the political reality of the organisation
Building knowledge and awareness
Developing communication strategies and positive influence skills
Programme 
09:30     Arrival and registration
10:00     Welcome and Introduction – Clarifying workshop and individual goals
10:20     Differentiating the roles of politician and manager
Understanding how this is changing
What Policy makers need from officers?
11:20     Break
11:35     Building a foundation of awareness – How much do you know?
12:15     Frustrations and tensions
Building relationships and trust
12:45     Lunch
13:30     The dimensions of political sensitivity – Where do you stand?
14:45     Break
15:00     Communication skills in a political setting – The importance of boundaries as a foundation for assertive communication
Confidentiality and openness, dealing with the dichotomy
Influential behaviours
15:45     Personal and organisational actions
16:00    Close
Who should attend?
Any officer who has significant interaction with Elected Members or who wants to develop their understanding of the complexity and subtlety of the relationship. Particularly useful for managers new to Local Government needing to develop an understanding of this aspect of how Councils work.
Trainer:
Keith Crampton, Wiz Training and Development Ltd.
Keith is an experienced trainer, coach and facilitator specialising in Local Government but with experience in private sector organisations as well as charities. Specialising in organisational and culture change Keith has worked with Authorities of all types. His experience before forming Wiz was as a Training and Organisational Development specialist working in both Local Government and the NHS. He brings an enthusiastic and engaging approach coupled with a focus on achieving real improvements in individual and organisational performance.
Check if your organisation is a member of the LGiU