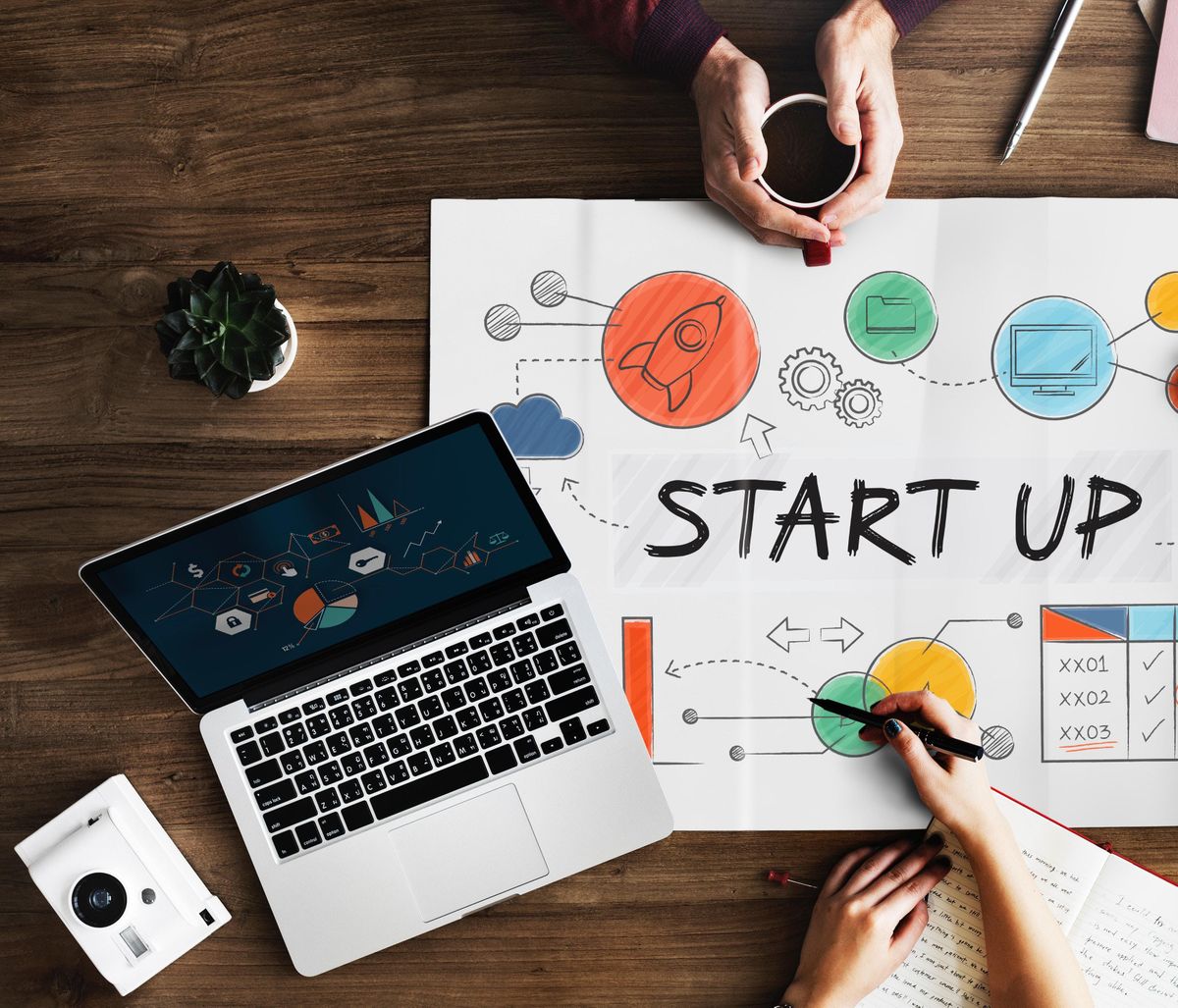 Frequency Coffee, 121 Kings Cross, London, United Kingdom
Sophia Matveeva
Spread the word
Do you have an idea for an app or a web-based business, but no idea how to begin building it? In this workshop you will get an overview of the basic disciplines that you need to have to run or launch a tech startup as a non-technical founder from someone who has done it themselves. A non-technical founder's job is not to learn to code, but to successfully manage the technology production process and make sure it aligns with business goals. To do this successfully, non-technical founders need to understand technology workflows, learn how to ask the right questions and collaborate with designers and developers.
The workshop will begin at 10:30 am and end at 5 pm. You will get one hour to get lunch and will also have coffee breaks throughout the day.
In this workshop, you will learn: 
1) The product lifecycle:
Workflow: from idea to product. The steps to take and the professionals invovled
How to learn what you really need and avoid the rest
Investors' view
2) Product Management basics:
What product managers do and how that fits into the job of running a startup
3) Design
Why designing for users is different to designing for beauty
How to test if users like and understand your designs
How to connect design to code
4) Development
Languages
Why one costs more than the other
Back end and server basics
5) Analysis, AI and the feedback loop
How to analyse your product for continuous improvement
What data scientists really do
AI decision tree: not as hard as it sounds
This workshop assumes no prior knowledge of technology.
This course is great for: 
Entrepreneurs who want to build technology products but do not have technical backgrounds
Non-technical professionals working in tech companies
Business school students who want to supplement their business knowledge
Professionals wanting to transition to the fast-growing technology sector
Bonuses
Downloadable resources
Checklists, PDF guides, further reading suggestions (total combined value £600)
Feedback from previous attendees:
"Thank you very much for an inspiring day! I learned a lot and appreciate the welcoming / safe environment to share questions and thoughts."
"It was a very inspiring and productive day! Feel like we learnt the right amount (a lot!), concepts were clear, lots of useful and practical tips and great atmosphere!"
Getting there:
This workshop will be hosted in the private room at Frequency Coffee in King's Cross. If you have any questions, please email
info | enty ! app
If you want more Tech for Non-Techies content and programming, join our MeetUp group: 
https://www.meetup.com/Tech-for-Non-Techies/
/>
The instructor's story:

When I left Chicago Booth, a business school consistently ranked as the global number 1 by Bloomberg and Business Week, I had a top tier MBA and great marketing skills, but had no idea about tech. In my journey of founding and building Enty into a global company, with an app, a website, an analytics panel and its own unique machine learning algorithm, I have had to delve into a complicated new world.

As a non-technical founder, learning tech skills and product management was costly, time consuming and often frustrating. I took online courses, read books, learnt some code, spoke to developers, product managers, data scientists and analysts and finally came up with a system to evaluate what I really needed to learn, and what I didn't. I created this course for other entrepreneurs with non-technical backgrounds, to help them save time and money. 

Read more about the instructor here: sophiamatveeva.com or read her column on Forbes forbes.com/sites/sophiamatveeva

If you want more Tech for Non-Techies content and programming, join our MeetUp group: 
https://www.meetup.com/Tech-for-Non-Techies/
/>