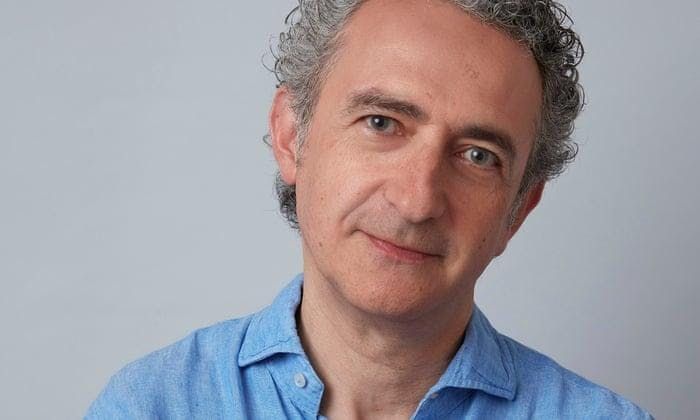 The Guardian, Kings Place, London, United Kingdom
Eventbrite
Spread the word
An unmissable opportunity to receive guidance on your writing from Simon Garfield, one of the UK's most successful non-fiction authors and winner of the Somerset Maugham prize.
If you've got an idea for a work of non-fiction, don't miss out on this opportunity to learn from Simon Garfield, bestselling author of On the Map and To the Letter.
Simon will offer his advice on everything from content to commercial viability and share tips on what editors and publishers tend to look for in submissions.
Ahead of the course, you'll have the opportunity to submit a short outline of the book you're working on or want to write.
On the day, Simon will show you how to resolve common problems in your writing process and provide tailored advice on individual projects. You'll learn how to structure and compose an exciting non-fiction book that will appeal to both readers and publishers.
Content
A guide to different genres within non-fiction
The architecture of a non-fiction book: what works and what doesn't
The writing process;: how to resolve problems when you get stuck and when to stop writing
Detailed advice on how to put together a convincing submission document to send to an agent or publisher
Writing the perfect synopsis
What editors look for in submissions – and why
Advice on the commercial market for non-fiction
Opportunity for some tailored feedback on your idea for a non-fiction book
Q&A
Course preparation
Ahead of the course, you're encouraged to submit an outline of your current project if you have one – but this is not essential. If you would like to submit an outline, it should be no more than 500 words in length.
Please email your outline to 
masterclasses ! support | theguardian ! com
 by Monday 13 May 2019. Or, if you sign up after this date, as soon as you can after you have bought your ticket.
If you do not wish to submit a written outline, please arrive at the class with a clear idea of the project you'd like to write or are already working on.
Tutor profile
Simon Garfield is the author or editor of 17 works of non-fiction, ranging from works on the music industry to railways and personal memoir. His titles include A Notable Woman: The Romantic Journals of Jean Lucey Pratt and The End of Innocence, which won the Somerset Maughan Prize.
All Guardian Masterclasses are fully accessible - but please contact us if you have any queries or concerns.
Full course and returns information on the Masterclasses website