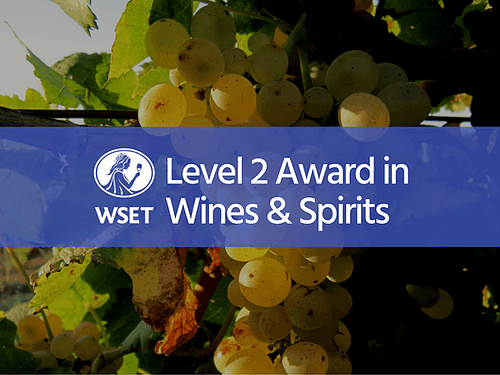 VSF Wine Education, Lower Road, London, United Kingdom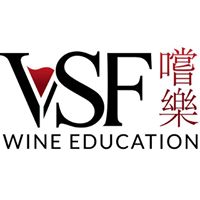 VSF Wine Education / 嚐樂品酒教育
Spread the word
WSET Awards - Internationally Recognised Qualifications in Wine & Spirits
VSF Wine Education is one of the very few Approved Programme Providers in London accredited by the Wine & Spirit Education Trust (WSET) to offer WSET Awards in Wines & Spirits at Levels 1-3. WSET courses are recognised in over 70 countries and are the only wine and spirit courses accredited by the UK Government's Office of Qualifications and Examinations Regulation (Ofqual).
These qualifications are ideal for both professionals and enthusiasts. If you are looking for an advanced career in wine and spirit production, sales, marketing or hospitality, having a WSET certification can offer an incredible boost on your CV. Even if you aren't working directly in the industry, you may find that the increased knowledge, vocabulary and confidence can help you build a rapport while entertaining clients or potential partners. You'll also taste different wines and spirits from around the world and add to your understanding and enjoyment of them in a sociable group of like-minded people!
WSET Level 2 Award in Wines & Spirits
Beginner to Intermediate Level
For individuals seeking a core understanding of wines, this qualification explores the major grape varieties and important wine regions in which they are grown. You will learn about the styles of wines produced from these grapes as well as key classifications and labelling terminology. A basic overview of the key categories of spirits and liqueurs will also be provided.
Course Synopsis:
How wine is made
What factors influence wine style
The key white and black grape varieties and their characteristics
The important wine-producing regions of the world in which these grapes are grown
The production of sparkling, sweet, and fortified wines
Label terminology
Food and wine pairing principles
The principal categories of spirits and liqueurs, and how they are made
How to describe wine using the WSET Level 2 Systematic Approach to Tasting Wine® (SAT)
This course is for those working in the industry or wine and spirit enthusiasts.
After successful completion, you will receive a WSET certificate and lapel pin, and will be able to use the associated WSET certified logo.
Specification (as of August 2017; downloadable PDF)
In order for you to progress step by step and avoid any "blind spots" in your wine study, you are strongly encouraged to have completed the WSET Level 1 Award in Wines before registering on this course.
Note:
This course is taught by a WSET Certified Educator*
Small class size (typically 6-8 persons in a class).
The course includes a one-hour revision session.
The course will be delivered in English, and the examination must be taken in English.
The price includes WSET official study materials, tuition, examination and UK-VAT.
2 x FREE tickets (worth up to £90 in total) for our wine/spirits/saké tasting events.
You'll enjoy an exclusive discount on the wines/spirits used in class.
Tuition fee: £519 (£509 per person for two or more people booking together on our website; booking fee is waived if you book directly on our website:
www.vsf.wine/wset)
/>



Date & Time:

3-Day Course (3 Consecutive Saturdays; 9:30-17:30)


December 2018: 1/12 + 8/12 + 15/12 (Sat)

January 2019: 12/1 + 19/1 + 26/1 (Sat)

February 2019: 9/2 + 16/2 + 23/2 (Sat)

April/May 2019: 20/4 + 27/4 + 4/5 (Sat)

May/June 2019: 18/5 + 25/5 + 1/6 (Sat)

July/Aug 2019: 27/7 + 3/8 + 10/8 (Sat)

Aug/Sept 2019: 24/8 + 31/8 + 7/9 (Sat)

November 2019: 2/11 + 9/11 + 16/11 (Sat)

Nov/Dec 2019: 30/11 + 7/12 + 14/12 (Sat)



For further information about our WSET courses, please visit: 
https://www.vsf.wine/wset
/>
*For a list of our WSET Certified Educators, please visit: 
https://www.vsf.wine/our-team