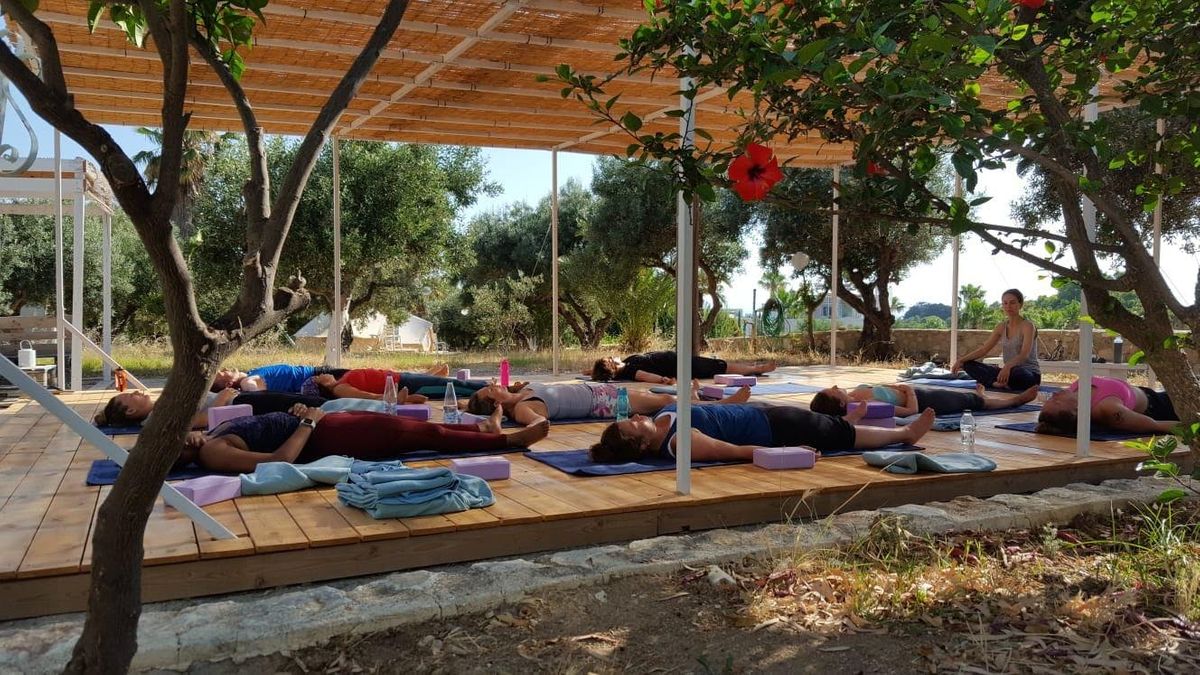 Onekx, 120 Cromer Street, London, United Kingdom
Eventbrite
Spread the word
Yoga & Breathwork for stress and anxiety is a 4-week course designed for individuals who want to explore practices that will help them relieve mental tension and ease anxiety.
The course is based on biopsychosocial model of healing, each week you will be introduced to different methods and you will receive additional homework practices to support your transformation, as consistency is crucial for real change.   
WHO THIS COURSE IS FOR:
The course is suitable for everyone, beginners welcome, no previous yoga/meditation is needed. Anyone who is looking to learn how to manage stress/anxiety better.  
COME IF YOU WOULD LIKE TO GAIN:
* resilience and develop habits to cope better with stress
*better manage symptoms of nervous tension
*reduce mental agitation   
DETAILS:
4 weeks: Tuesday 6.30-8pm
Dates: 7th, 14th, 21st, 28th January
Where: One Kx Kings Cross