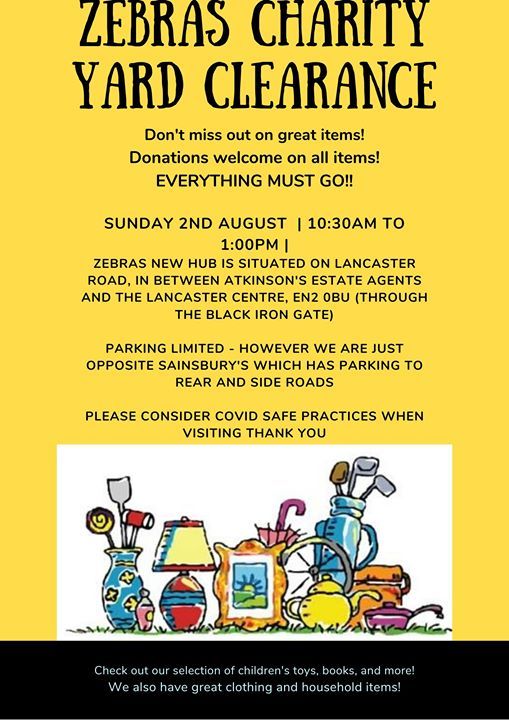 Zebras Children And Adults Charity, London, UK, London, United Kingdom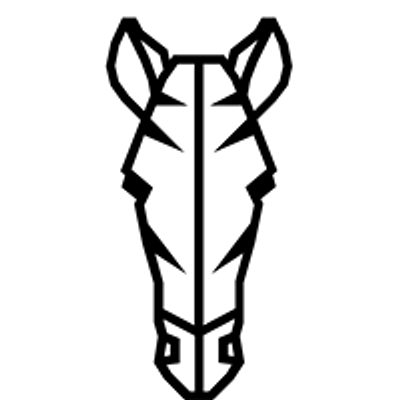 Zebras Children And Adults Charity
Spread the word
Due to an over whelming response to our donation appeal we have decided to run an open day.
We have dvd's, blue rays, books, so many clothes and new winter coats, toys, household items, buggies, dog beds - something for everyone!
Please do pop along and help support our cause!
Sunday 2nd August at our new hub!
Location: In between Atkinson's Estate Agents and the Lancaster Centre - Lancaster road Enfield EN2 0BU ( through the black iron gate). For directions on the day you can call 07534502244
Zebras Children and Adults Charity is a registered charity supporting children, their families and individuals with disabilities throughout England and Wales. Reg No 1171051
PLEASE NOTE THAT GLOVES AND MASKS ARE TO WORN WHERE POSSIBLE - ITEMS WILL BE POSITIONED INSIDE OUT OUTSIDE.
iCause.com promotes public events for free and helps event organizers connect with nonprofits to attract more participants like you.
Additionally, the iCause Global Foundation enables good people to fund great causes around the world. Together, our impacts are limitless!