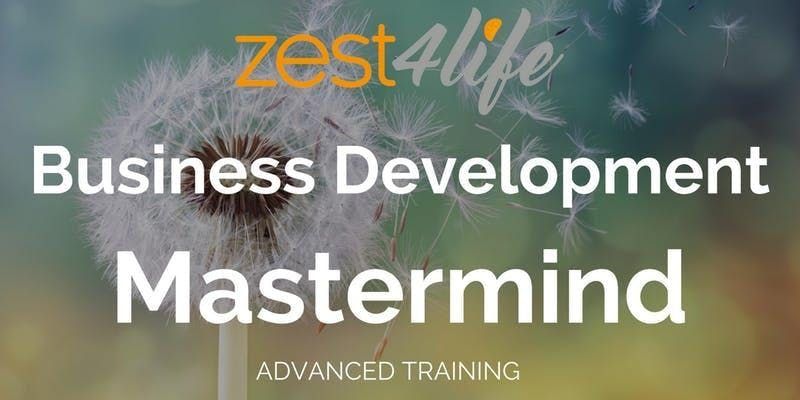 Radisson Blu Cromwell Rd, 68-86 Cromwell Rd, Kensington, London , London, United Kingdom
Eventbrite
Spread the word
Agenda and objectives
Zest4life Business Development workshops are designed to accelerate and move your business forward.  Each event will include different content and marketing ideas to help you to increase your revenue.  Topics will include seasonal planning, ideas for collaborations, online programmes, new lead magnets, new entry-level programmes, new ways to use social media, selling skills, presenting skills and much more.  We extend beyond the Core training content and use the BD workshops to ensure that all attendees leave with a clear set of actions relevant to them. 
Core Focus of This Training
TBC
What do I need to bring to the event?
Just yourself, a notepad, a pen and your own snacks/lunch.
What are the lunch arrangements?
Lunch is not included in the workshop. There is a selection of lunch/cafe/supermarket options within a short walk of the hotel. Feel free to bring your own snacks/lunch.
Who can attend this event?
Zest4life training events are for zest4life members only.  If you are interested in becoming a zest4life member please email
enquiries | zest4life ! com
.  Any non-member registrations will be automatically cancelled. 
Cancellations
VERY IMPORTANT!!!  Some of the training days get fully booked and this year there has been a higher proportion of last minute 'no-shows'.  This has meant that there has not been time to be able to offer the place to others that wanted to attend.  Very frustrating for all concerned.  Please, can we ask that you let us know as early as possible if you need to cancel your place?  You can also cancel your own booking within Eventbrite.
We will see you there.
The Zest4life Coaching Team