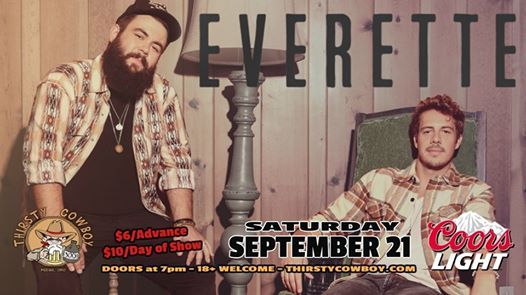 Thirsty Cowboy, Medina, United States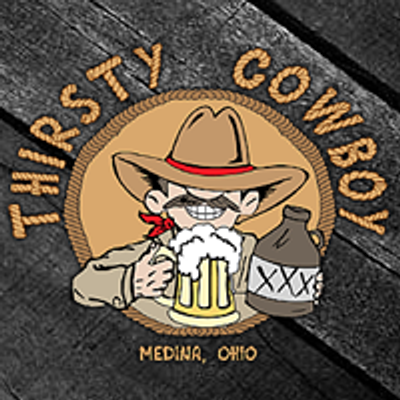 Thirsty Cowboy
Spread the word
Kentucky natives and new Broken Bow Records duo Everette will be performing on Saturday, September 21. Tickets are $6/Advance and $10/At The Door and go on sale on Friday, July 5 at 10am at ThirstyCowboy.com.
Doors open at 7pm
Everette at 10pm
18+ Welcome!
Named for George Clooney's character in "O Brother, Where Art Thou?" the duo of Everette is a bonafide triple threat. Brent Rupard and Anthony Olympia co-write almost all of their songs as well as play many of the instruments on Everette's studio recordings. The two young artists are also co-producing their debut project, an experience Brent calls "spiritual" and one that is critical to the authenticity of Everette's brand of Country music.
"We have a certain type of rhythm and we get into a symbiotic zone together in the studio that makes the song work," explains Anthony. "We have a mutual respect for each other's talent and each other's feedback when we disagree. Trying to redo a song in someone else's studio – it just isn't the same."
Everette's brand of country music is filled with swampy harmonicas and bluesy guitar licks mixed with a knack for melodic hooks not unfamiliar to fans of the 80s and 90s. Citing diverse influences ranging from Tom Petty, The Eagles and Randy Travis to Ray Charles, Michael Jackson and John Mayer, Everette's honest and relatable music exudes a crossover appeal that would have fans singing along at Bonnaroo as well as at CMA Music Fest.