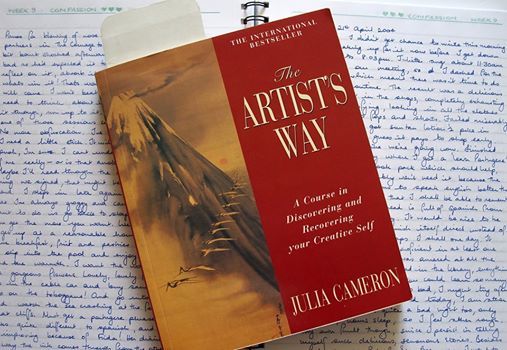 Recovery Center of Medina County, 538 W Liberty St, Medina, Ohio 44256, Medina, United States
Recovery Center of Medina County
Spread the word
The Artist's Way - A Course in Discovering and Recovering your Creative Self.
Consider attending our facilitated "creative cluster" to learn the process of getting in touch with your innate creative capacity in a safe and respectful environment.
One of the beautiful parts of being human is that we are all artists & creative beings brimming with ideas. But do you ever feel blocked or unable to access those ideas and bring them to life?
Our program, in 12 weekly sessions at 2 hours each, will include inspirational readings, dynamic skill & confidence-building exercises & confidential group discussions that will help anyone uncover, foster and maintain their creative spirit.
While the sessions are NOT art classes, problem-solving & creativity boosting art techniques will be woven into the classes frequently. Yet, you do not need to have any art experience to gain richly from these experiences.
Dates & Times: Every Wednesday, beginning September 4th through November 27th, 6:30pm - 8:30pm
Location: Recovery Center of Medina County
Who should consider attending: Any adult seeking a higher understanding of Self, personal growth, the processes of creativity as a daily habit and the power of "Tribe".
This course is based upon and will use the international bestselling book, "The Artist's Way" by Julia Cameron (25th Anniversary Edition, 2016).
Our Creative Cluster facilitator will be local studio and teaching artist, Deb Sherl. She successfully led our Jan 2019 Artist's Way course and has personally followed The Artist's Way since taking her initial course in 2004.
* Book & supplies provided through the Recovery Center of Medina County.
Please call 330-952-2611 to register. Class will be limited to 10 participants, but there will be a waitlist for attendance.