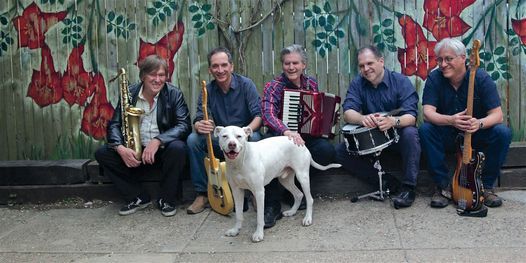 World Cafe Live, 3025 Walnut St, Philadelphia, United States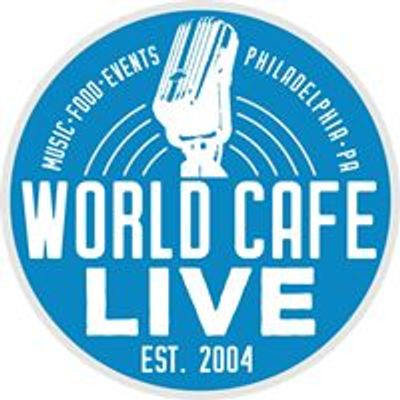 World Cafe Live
Spread the word
THIS JUST IN. Due to developments concerning the spread of COVID-19, Philadelphia city officials have recommended there be no gatherings of more than 50 people. Unfortunately, this means we have to POSTPONE The Ben Vaughn Quintet show that was originally scheduled for Saturday, May 16th, 2020. This show has been RESCHEDULED to Saturday, May 15th, 2021.
If you would like to keep your tickets, there are no further steps you need to take. All tickets will be valid for the new date.
Though refunds are available to anyone who cannot attend the new date, we are encouraging our guests to hold onto their tickets until they are sure they cannot attend the rescheduled date.
If you cannot attend the new date and would like a refund, please give the box office a call at 215-222-1400.
Unfortunately, as the volume of shows getting cancelled and rescheduled continues to grow, the refund process will take longer than normal. We ask for your patience during this time as refunds may take up to 30 days to return to your account.
If you purchased with cash or a gift card please return to the Box Office for a refund once they reopen.
If you have any further questions feel free to email World Cafe Live directly at
boxoffice-phl | worldcafelive ! com
.
Ben Vaughn Quintet w/ special guests Palmyra Delran & The Doppel Gang at World Cafe Live in Philadelphia, PA
Doors: 7 PM / Show: 8 PM
$20.00 - $32.00
All Ages
Ben Vaughn
Ben Vaughn grew up in the Philadelphia area on the New Jersey side of the river. At age 6, his uncle gave him a Duane Eddy record and forever changed his life.
In 1983, he formed the Ben Vaughn Combo. The band was together five years, releasing two albums and touring the U.S. several times. They received rave reviews in Rolling Stone and People magazine and video airplay on MTV. The attention inspired Marshall Crenshaw to record Ben's "I'm Sorry (But So Is Brenda Lee)" for his "Downtown" album.
Ben embarked on a solo career in 1988, recording several critically acclaimed albums, touring extensively in Europe and the U.S. and receiving more MTV exposure. During that period he produced three records for the Elektra Records American Explorer series (Memphis rockabilly legend Charlie Feathers, Muscle Shoals country soul singer Arthur Alexander) and recorded "Cubist Blues," a collaboration with Alan Vega and Alex Chilton. He also scored two films ("Favorite Mopar" and "Wild Girl's Go-Go Rama"), as well as appearing as a frequent guest commentator on nationally syndicated radio shows "Fresh Air" and "World Cafe."
In 1995, Ben moved to L.A. and released "Instrumental Stylings," an album of instrumentals in a variety of styles. A guest appearance on KCRW's "Morning Becomes Eclectic" led directly to being hired as the composer for the hit TV sitcom "3rd Rock From The Sun." "That 70s Show" soon followed, and for the next ten years Ben would provide award-winning music for a dozen other TV shows and pilots ("Men Behaving Badly," "Normal, Ohio," "Grounded For Life"). He also provided scores for several films ("Psycho Beach Party," "The Independent," "Scorpion Spring") and continued producing records (Ween, Los Straitjackets, Mark Olson of the Jayhawks, Nancy Sinatra, and the "Swingers" soundtrack CD).
Somehow Ben found time to create the legendary "Rambler '65." Recorded entirely in his car, this much-publicized album (and subsequent short film) is still considered by many to be a classic document of a man and his dream.
Since then, Ben has released "Designs In Music," "Vaughn Sings Vaughn Vols. 1-3," "Texas Road Trip" (recorded in Austin, Texas with Doug Sahm's band) as well as "Five By Five" and "Piece de Resistance" by the Ben Vaughn Quintet.
Add to that an Italian dance hit (a DJ re-mix of "Hey Romeo"), airplay of "Jerry Lewis in France" on Bob Dylan's radio show (complete with Dylan's recitation of Ben's resume), and two recent tours in France and you're looking at what continues to be a very interesting career.
Occasionally, Ben takes a break from his syndicated radio show ("The Many Moods of Ben Vaughn") to perform live in the US and Europe. The dates are randomly planned so catch him while you can!
Palmyra Delran & The Doppel Gang
Palmyra Delran is inciting espionage. "Come Spy With Me is an invitation to come for the ride and listen to the record with me," says the trash-pop maven of her new album on Steven Van Zandt's Wicked Cool Records.
The New Yorker (by way of Philadelphia) with a penchant for mod and Vespa scooter culture has recruited so many spies to conspire with her that nearly every track on this self-produced tour de force of a platter with backing band The Doppel Gang boasts one or more guest stars. Blondie's Debbie Harry lends vocals on the first two songs, and contributions abound from a who's who of punk, garage and power pop demigods including Kim Shattuck (Muffs), Cáit O'Riordan (Pogues), female rock pioneer Genya Ravan (who brings it all full circle on a cover of early '70s girl-rockers Fanny), Ben Vaughn, Peter Zaremba (Fleshtones), Paul Collins (Paul Collins' Beat), Eddie Muñoz (Plimsouls), "Speedie" John Carlucci (Fuzztones), and even Little Steven himself.
Far from the soundtrack to the next James Bond flick, the songs on Spy tend more toward relationship stories. "They're not necessarily mine – I like to eavesdrop," Palmyra admits. "Even a little snippet of random conversation can turn into a set of lyrics. I like to span time and imagery, mix past and present. Leave questions unanswered. Blur the lines so that songs can mean different things to different people. It's about connecting. It's gotta make you laugh, cry or think. Maybe even at the same time!"
Last year saw the release of The Coolies - a supergroup greater than the sum of your already awesome parts. Uh Oh! It's The Coolies sets an irreverent tone from its title on down to the six raucously melodic tracks on this debut benefit EP from Wicked Cool Records by a trio of ladies renowned in the worlds of indie, punk and garage rock.
The Coolies combines Kim Shattuck (frontwoman of The Muffs and bassist of The Pandoras) with Melanie Vammen (The Pandoras and formerly of The Muffs) and Palmyra Delran (The Doppel Gang, also ex-Friggs). Performed in the guise of their Ramonesesque alter egos –Kimba Coolie, Melimba Coolie and Palmyra is, you guessed it, Palimba Coolie – the six original songs zip by in a dizzying 15 minutes of sheer sonic bliss.
The band and label raised over $15,000 and donated all proceeds from sales of the project to ALS Association Golden West Chapter in tribute to Kim Shattuck, who passed away in Oct of 2019 after a two year battle with the disease, still in need of a cure.
When she's not writing, recording or touring, Ms. Delran brings the rock to the people as host of Palmyra's Trash-Pop Shindig on Little Steven's Underground Garage channel, Sunday mornings 8 a.m. to noon EST, and Wed and Thurs evenings 8 p.m. to midnight on SiriusXM. "I get to unleash the geek and not just bore my friends with music facts!"
PALMYRA DELRAN AND THE DOPPEL GANG is: Palmyra Delran – vocals, guitar and percussion; Michael Lynch — bass and backing vocals; Mark Brotter — drums; Bob Wojciechowski — guitar and backing vocals
iCause.com promotes public events for free and helps event organizers connect with nonprofits to attract more participants like you.
Additionally, the iCause Global Foundation enables good people to fund great causes around the world. Together, our impacts are limitless!