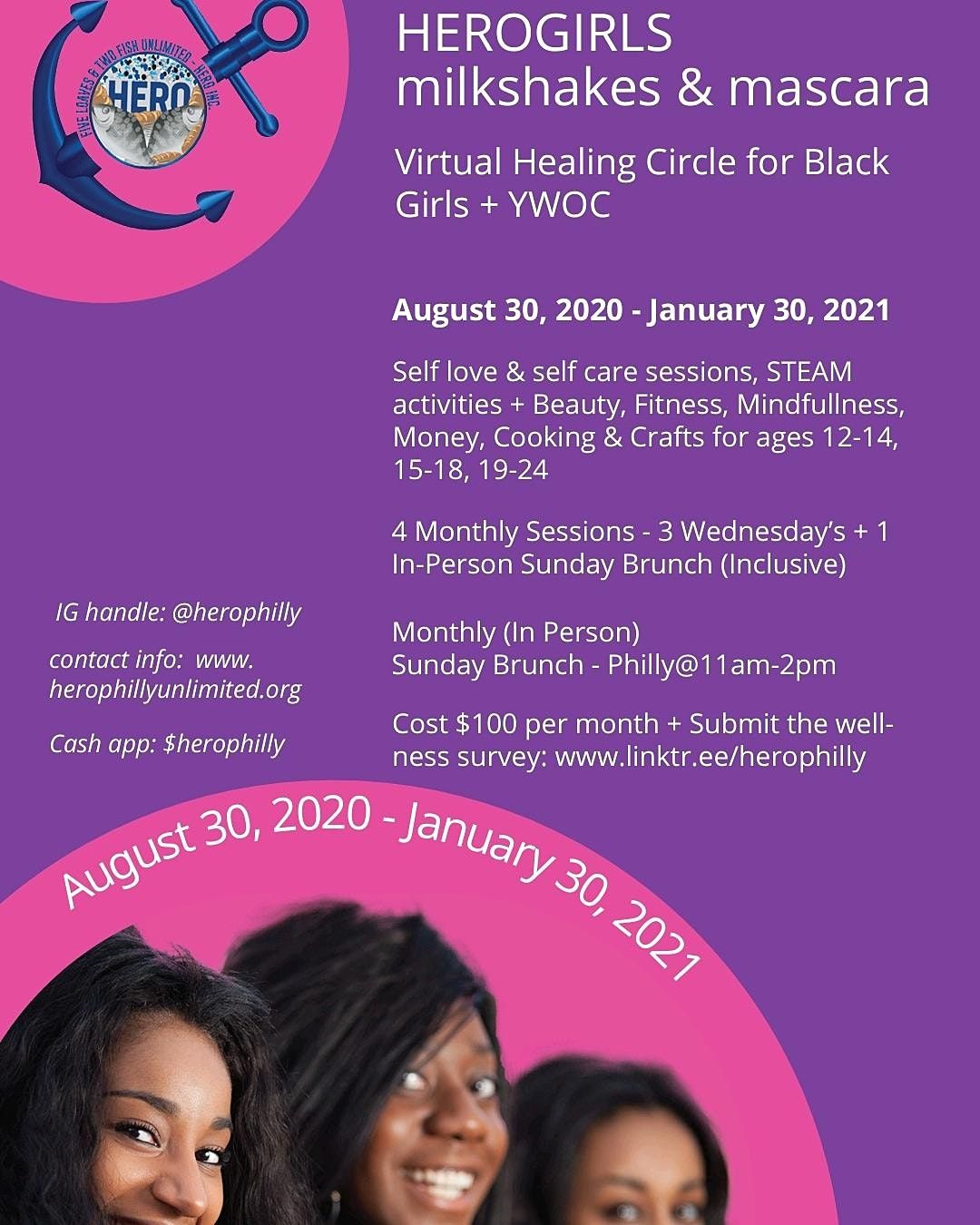 6700 Germantown Ave, 6700 Germantown Avenue, Philadelphia, United States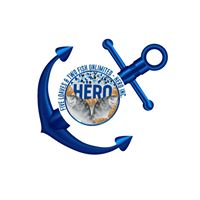 Five Loaves & Two Fish Unlimited-HERO Inc.
Spread the word
HEROGirls Milkshake & Mascara, a weekly FUN, Safe, Healing Space for Black Girls + YWOC to gather and experience Wellness & Self Care
About this Event
HEROGirls Gatherings Fall/ Winter 2020
Series Includes: (4)Sessions Per Month
Five months Total: 20 Sessions
5 Fitness Workouts @ Art Museum
11 Vrtual Zoom MeetUp
4 Live Sunday Brunches
September Highlights
A love letter to Black Girls : Protect Black Girls
Examining Teacher: Student Relationships
Black Girls' Education Matters
October Highlights
Black Girls Flourishing in STEAM
Creating & Celebrating Black Girl Art
Black Girls Vote
November Highlights
Amplifying Our Voice & Stories
Young Entrepreneurs Club - YEC POP Up Shop @2pm
@AllureOfficial Photography X Eyebrows & Edges LLC
December Highlights
Self Awareness. Positive Affirmations. Writing as Meditation
Thriving in Every Area 2021
YEC POP Up Shop @2pm
Sunday Brunch /Cost: $30 per person / Mommy & Me $50
Includes Self Care Journal, Girls Circle, Dance, Games & Prizes
MENU : Your Choice of Main Entree
Teriyaki Salmon , Shrimp & Grits , Chicken & A Belgian Waffle , Mushroom Stirfry & Homefries
Mixed Green Salad, Fruit & Berries, Spring Water, Sparkling Cider, Dessert
We can't wait to share this Healing Space With You! Follow us @iamaherogirl
Remember YOU ARE LOVED and YOU MATTER! See you soon !
iCause.com promotes public events for free and helps event organizers connect with nonprofits to attract more participants like you.
Additionally, the iCause Global Foundation enables good people to fund great causes around the world. Together, our impacts are limitless!