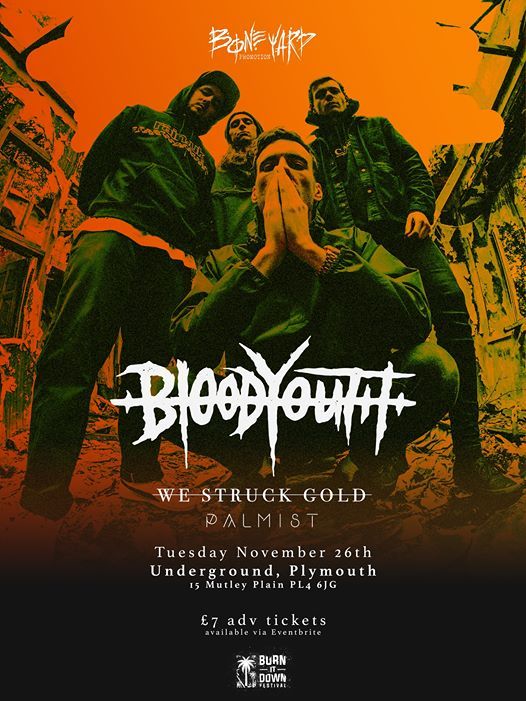 Underground, 15 Mutley Plain, PL4 6JG Plymouth, Plymouth, United Kingdom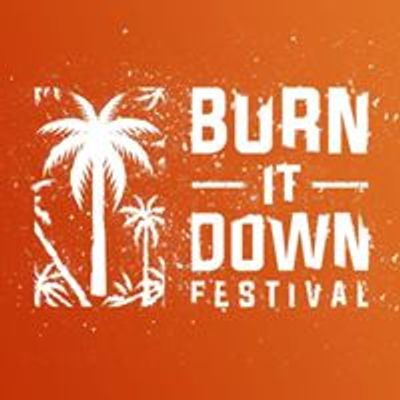 Burn It Down Festival
Spread the word
Burn It Down Festival Presents Plymouth Warm Up Show
Bands ▪ Blood Youth + We Struck Gold + PALMIST
Venue ▪ The Underground
Date ▪ Tuesday 26th November (rescheduled from Thursday 29th August) - ORIGINAL TICKETS REMAIN VALID
WE STRUCK GOLD
We Struck Gold are a 4 piece melodic-hardcore outfit based in Bristol, UK, fronted by vocalist, Omar Al-Hinai alongside guitarist Jesse Brock, bassist Tom Southon and, Isaac Barton on Drums.
This heavenly melodic band provide chug-heavy riffs to make heads bang, aggressive breakdowns that are sure to kick up the dust, and big sing-alongs that have the crowd grabbing the mic. The band take pride in bringing collectiveness and togetherness at their shows, having fun and feeling good to bring the best relationships and connections throughout the music scene.
We Struck Gold are following their debut EP "Opportunities Are Endless" released in late 2016, with upcoming music supplied on a two-part EP, promising to express the band's passion for justice and politics, and driving home messages of PMA, perseverance and self belief. The bands first upcoming EP of the two, "To Conquer A Fear", will be the start of turning heads to create a concrete path for the bands future journey
PALMIST
Facebook |
www.facebook.com/PALMISTBAND
/
Wildfire |
A Way Out |
EP released Feb 2020. Recent shows with Blood Youth, Junior, Wars, Captives and more.
Upcoming shows with Blood Youth, Veridian, Lightscape, Acoda and Rory Indiana.
Brand new band from Essex, UK. FFO: Don Broco, Issues, Siamese