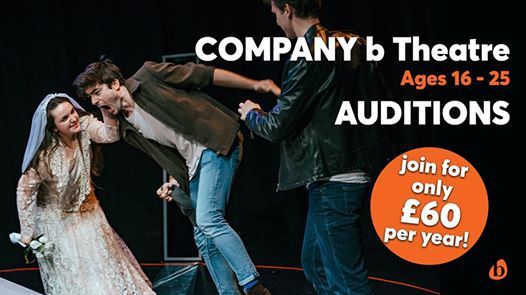 Barbican Theatre, Castle Street, PL1 2NJ Plymouth, Plymouth, United Kingdom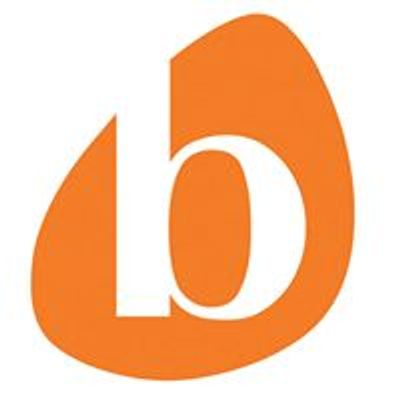 Barbican Theatre
Spread the word
In COMPANY b members will develop and their knowledge of all elements of theatre, honing their acting and devising skills, cultivating an understanding of the professional world of theatre including stage management, acting techniques, writing, plus audition processes and preparation.
A high level of commitment and dedication is expected of all COMPANY b members who will receive intensive training in order to create theatre of a professional quality.
COMPANY b Theatre will create and perform in 2 productions per year plus other opportunities throughout the academic year such as festivals and curtain raisers for professional productions.
Confirmed projects and opportunities for the 2019-20 year include:
- A Grimm Christmas Nov - Dec 2019 -
COMPANY b Theatre members will have the opportunity to audition for roles in Barbican Theatre and The Wheel's annual adults only festive co-production, this year A Grimm Christmas. They will work alongside professional actors and perform in front of paying audiences.
- Plymouth Fringe Festival May - June 2020 -
Following the hugely successful street performances of Down With Clowns at Plymouth Fringe Festival 2019 members of COMPANY b Theatre will be invited to submit a performance for inclusion in the 2020 festival.
COMPANY b Theatre members are auditioned to achieve their place. Details of the next auditions dates are:
Wednesday 25 September 6:15pm - 9:15pm
Wednesday 2 October 6:15pm - 9:15pm
The auditions are workshop based and there is no need to have anything prepared. You only need to attend one audition. Auditions take place at Barbican Theatre, Castle Street, Plymouth PL1 2NJ (just behind the Mayflower Visitor Centre opposite the Mayflower Steps)
Membership of COMPANY b Theatre costs just £60 for an entire year. Your annual membership fee includes
- Attendance of your theatre classes for 30 weeks a year including performances and any extra rehearsals (COMPANY b Theatre sessions run on Wednesdays from 6:15pm - 9:15pm)
- Discounted ticket price for nominated performances at Barbican Theatre / The Plymouth Athenaeum
- 10% discount on food and non alcoholic drinks in The B-Bar (on presentation of you BTPT membership card which you'll be issued upon joining COMPANY b Theatre)
- Opportunity to buy exclusive Performance Training t-shirts (£8) and hoodies (£18)
To sign up for your FREE workshop audition please click here:
https://barbicantheatre.co.uk/performance-training/theatre/#companybtheatre
or email
btpt | barbicantheatre ! co ! uk
Barbican Theatre is a registered charity established in 1980. We are an Arts Council England National Portfolio Organisation.