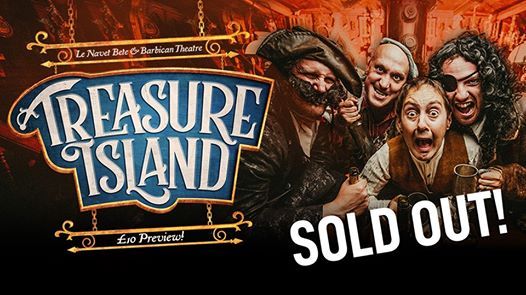 The Plymouth Athenaeum, Derry's Cross, PL1 2SW Plymouth, Plymouth, United Kingdom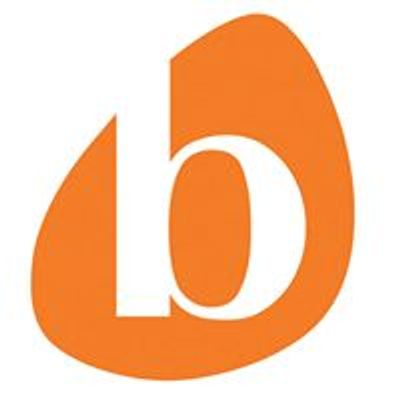 Barbican Theatre
Spread the word
Sneak an early peak at the latest chaotic Christmas offering from everyone's favorite clowns..!
Le Navet Bete and Barbican Theatre are joining forces once more to present an off -the-wall comedy version of this classic tale of buccaneers and burried gold - and you can get an early look at the show before everyone else!
It will be as close to the final show as it can be, although there may be a few bumps and bruises along the way - so keep an eye out for fluffed lines, missing bits of costumes and unscheduled pit stops!
All preview performance tickets £10 each (price inclusive of all Booking Fees)
There will also be a £10 preview performance for schools that will also be a relaxed performance on the same date at 1pm
BOOK 1PM 10 DEC £10 SCHOOLS PREVIEW TICKETS:
https://www.barbicantheatre.co.uk/event-details/?eid=69828
BOOK TICKETS FOR 12 DEC-5 JAN FULL PERFORMANCES:
https://www.barbicantheatre.co.uk/event-details/?eid=69628
Treasure Island: a swashbucking family comedy for Christmas...
It's Christmas Eve in The Spyglass Tavern, a pub sat upon the rugged cliffs of the South West. The old landlord Jim Hawkins is hosting a busy Christmas Eve when people start asking him about his rumoured past; can he tell them what really happened? No he can't - he's got 23 roast dinners to prepare for Christmas Day! But after a few ales he starts to recount the tale of Treasure Island, using only the pub and it's clientele to tell the tale of the greatest pirate adventure ever written…
Le Navet Bete and Barbican Theatre return to Plymouth for their 9th Christmas, with their brand new comedy theatre show for all the family. This will be a hilarious rip-roaring adventure encountering tropical islands and high seas. Join the four 'idiots' from Le Navet Bete as they play a hundred pirates and more! X will definitely mark the spot this Christmas!
★★★★★
"Side-splittingly funny"
BROADWAY WORLD
★★★★★
"Hilarious…highly entertaining"
THEATRENEWS
★★★★★
"Packed with fun and adventure"
BROADWAY WORLD
Tickets are available:
Online via the Barbican Theatre website (24 hours a day, 7 days a week) barbicantheatre.co.uk
In person at the Barbican Theatre & B-Bar (Mon-Fri 11am-6pm)
Or by telephone through the Box Office on 01752 267131 (Mon-Fri 11am-6pm)
N.B.Tickets can be collected from The Plymouth Athenaeum from 1 hour before your performance starts (unless you have opted to have them posted)
Seating is pre-allocated for this performance. Audiences are advised to arrive at least 30 minutes before the start of the show to allow for time to take their seats before the performance begins.
If you require disabled/accessible seating, please call us on 01752 267131 to discuss your requirements.
Please note that the ticket prices listed are inclusive of all Booking Fees and Charges. See our Terms and Conditions for more details regarding this and on policies regarding exchanges, latecomers and more.