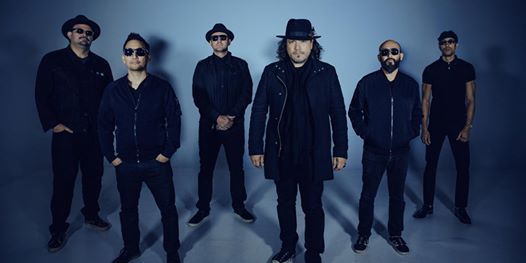 Tickets zoeken, Sacramento
La Misa Negra
Spread the word
The 24+-year history of Ozomatli notably contains many firsts for culture and music at large. The three-time GRAMMY® Award-winning Los Angeles six-piece consistently breaks boundaries with an uplifting and uniquely multi-cultural American world style. Among many historic firsts, Ozo stands out as "the first American band to visit Burma," "the first contemporary western band to play public concerts in Mongolia", and the "first band to give a musical talk at any TED conference." Ozomatli have declared that 2020 will be a prolific year of new music. In true Ozo fashion, the band will enthusiastically hit the road to perform their new material as well as their existing trove of songs we know and love.
Latest releases:
Their latest single, "El Otro Lado", released worldwide on April 19th, 2019. The new cumbia-flavored song is a collaboration between the multi-Grammy and Latin Grammy award-winning Latin rock/urban group and founding member Chali 2na, as well as guest MC Olmeca. Speaking out against racism and xenophobia, the lyrics highlight the struggle of Latin workers who travel great distances at personal peril to provide for loved ones left behind, on the other side of the border wall.
The single, "Libertad", released worldwide on January 25th, 2019.
LIBERTAD (the Spanish word for: FREEDOM) is a collaboration with founding members Chali 2na (Jurassic 5) & Cut Chemist. This is their first collaborative release together since Ozomatli's 1998 debut album.
LIBERTAD is a colorful explosion representing what Ozomatli has always been about. A throwback to old-school Ozomatli, mixing funk, hip-hop, Latin, Cuban & Salsa into a bubbling melting pot of an infectious Los Angeles sound. Chali 2na's unmistakable vocals and lyrics reference hope, change and freedom through medicinal music and the power of choice. The 1/2 way switch up allows Ozomatli to flex their musicality taking it home with powerful horns, Cut Chemist's flavorful beats and exciting percussion to keep the World-Wide Block Party moving!