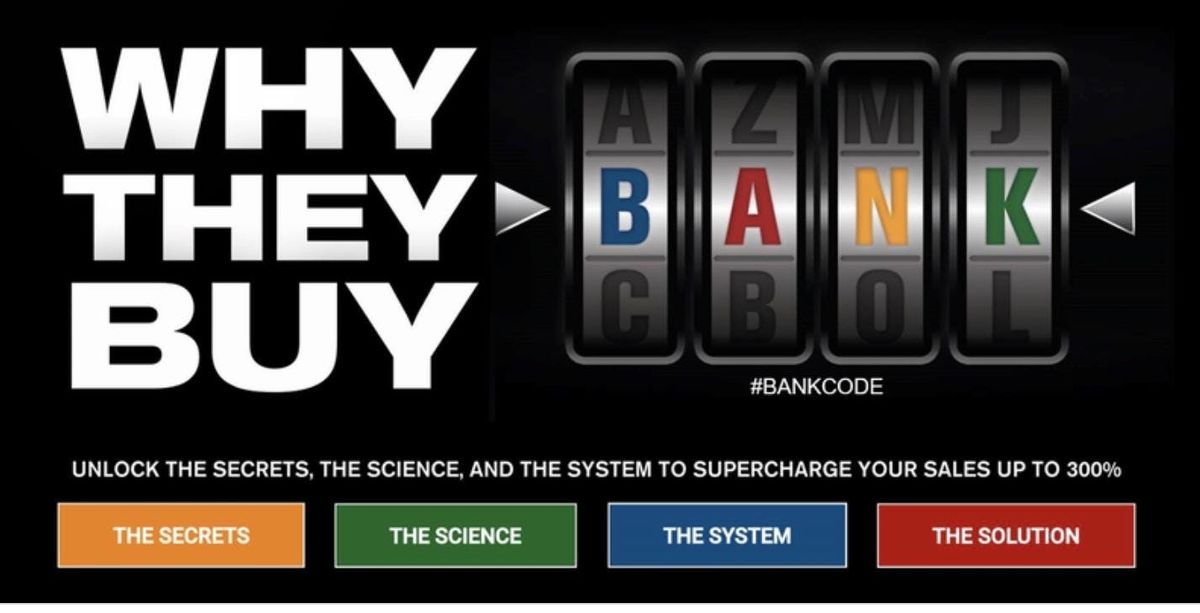 Sacramento, United States
Eventbrite
Spread the word
Why agents lose 75% of their prospects, clients and income….
What if it isn't about how YOU sell, but WHY your clients buy?    
Most agents accidentally turn off 3 out or 4 potential clients by not knowing – WHY their clients buy.
Come see what real estate Mogul and Shark Tank's Barbara Corcoran says will DEFINITELYY increas your income!!!"
In this 2-hour workshop, we'll answer the question -  "WHY THEY BUY" and the System to Supercharge your income and Influence!
You will learn:
- 4 buying personality types and their unique buying style
- How we accidentally turn people off by not knowing their buying style
- How to identify buying style in 90 seconds or less
- Top tips avoid accidentally tripping a "no" and get to "yes" faster
- Crack the code that has clients chomping at the bit to work with you
Bonus: You can use this proven system with loved ones and get better relationship results too!
Thursday, February 7th
9:45am - 10:00am:  Lite breakfast and networking
10:00am - 12:00pm:   Why They Buy
12:00pm - 12:30pm:  Q&A and networking
This event and lite breakfast is sponsored, so there is no cost to you.
See what other agents are saying about this innovative, cutting-edge approach and training:
"I was dealing with a client for 2 years and had not been able to put a deal together because I wasn't communicating to both parties in their own buying language.  It was really chaotic before I learned this system and I was not making myself clear or really connecting with clients. Once I understood the WHY THEY BUY methodology and system, I was able to articulate effectively for my client and got the deal done after 2 years.    Learning this material made a difference in my book of business from $280,000 to $438,000 in real estate income per year, but also in my personal relationships. Everybody should take this training.   – Madhu Baker, Real Estate Agent, 9 years
"I went from 35 real estate transactions a year to 67 in my first year after taking this training…taking my revenue to almost three-quarters of a million a year.   This system has transformed the way I relate to clients.  I went from working hard to working smart."  – Jane Johnston, RE/MAX Hall of Fame Realtor
"I have been involved in real estate for 15 years.  I recently completed this training and increased my sales by 38% and enhanced all of my personal relationships.  This program is reversed-engineered to dramatically improve your communications, accelerate your negotiations and close more sales. I highly recommend this training to increase your sales and influence." – Hope Lewis, Top Producer at Keller Williams  
"After I took this training, I realized the mistake I made with a client and a large deal I lost.  I went back to the client and followed up with a new approach and they came back and purchased through me.  I made an additional $56,000 within 90 days of the training because I was able to alter my approach and speak to the client in their "language".   Also, what I learned in this training improved my relationship with my wife after 20 years of marriage.    - Brett Yeager, #1 sales producer
Questions? Contact Brenda Cross at 646-872-2756 or
CrossCraftConsulting | gmail ! com