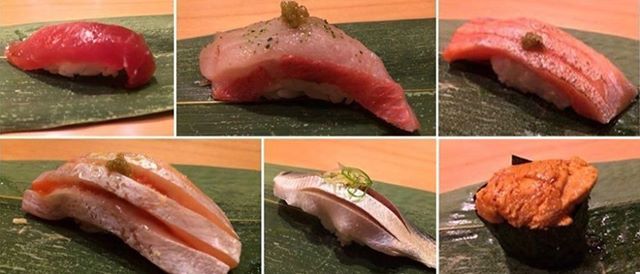 Asian Art Museum, San Francisco, United States
Asian Art Museum
Spread the word
Part of Thursday Nights at the Asian Art Museum
Through entertaining tales, chef Tim Archuleta shares his expertise on the history of sushi, his experience of becoming one of the Bay Area's top sushi chefs and his tattoo tale.
At the Table provides a new way to experience food in this series of talks, tastings and tattoo tales inspired by the special exhibition Tattoos in Japanese Prints. At the Table explores the the culinary specialties and tattoos of Bay Area chef and tattoo artists.
Executive Chef Tim Archuleta and his wife and partner Erin Archuleta founded Ichi Catering in April of 2006 in San Francisco's Mission District. In 2010, Ichi opened its Lucky Cat Deli and launched its first sushi bar, Ichi Sushi, at 3369 Mission Street.
$5 Members, $15 Non-Members, $13 for students and seniors, includes general admission.
Free bike valet parking provided by San Francisco Bicycle Coalition.
The Asian Art Museum is committed to making its events accessible to all. This event is wheelchair accessible and assistive listening devices (ALDs) will be provided. ASL interpretation or open captioning are available upon request; please email
visit | asianart ! org
two weeks prior to the event to request an interpreter.
--------
Thursday Nights are supported by Wells Fargo.
Tattoos in Japanese Prints is organized by the Museum of Fine Arts, Boston. Presentation is made possible with the generous support of Lucy Sun and Warren Felson. Additional support is provided by the Ellen Bayard Weedon Foundation.