Seattle, United States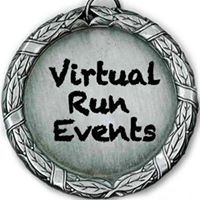 Virtual Run Events
Spread the word
I BELIEVE 1 Mile, 5K, 10K, 13.1, 26.2
*THIS IS A VIRTUAL RACE!
This October, the Bigfooters are celebrating the 53th anniversary of the Patterson-Gimlin film, a 59.5-second slice of footage they hold up as evidence the cryptids aren't just folklore. It's named for Roger Patterson and Bob Gimlin, a couple of ranchers who rode through Del Norte county, California, on October 20, 1967 looking for Sasquatch footprints, and actually found a live one—or so they believed. Patterson whipped out his 16mm Cine Kodak camera and filmed the hairy, 7-foot-tall creature, back hunched and long arms swinging as it bolted across Bluff Creek.
As part of this anniversary, we are hosting our first ever I Believe 1 Mile, 5K, 10K, 13.1, 26.2 virtual race. Plus, this medal glows in the dark!  We will be donating 15% of every registration to the National Hemophilia Foundation, which is dedicated to finding better treatments and cures for inheritable bleeding disorders and to preventing the complications of these disorders through education, advocacy and research.
*For a limited time purchase an official t-shirt and/or hoodie HERE.
What: This is a 1 Mile, 5K, 10K, 13.1, 26.2 virtual run (or walk) to honor of Bigfoot! You choose which distance you want to complete.  
When: Complete your race any time in October.
*Medals and bibs will ship at the end of September.  After they they will ship within 2 to 5 days of signing up.
Where:  You choose the course and you time yourself (you'll report your finishing time to us).
Why:  Because we BELIEVE!!!
Cost:  The price is $20 and that includes your medal, bib and shipping. Plus, at least 15% of every entry will be donated to the  National Hemophilia Foundation *We are in no way affiliated with this charity, we like to choose a different charity for each of our races and are happy to raise funds for them.  
WHAT IS A VIRTUAL RACE? A virtual race is a race that can be run (or walked)  from any location you choose.  You can run, jog, or walk on the road, on the trail, on the treadmill, at the gym or on the track (or even at another race). You get to run your own race, at your own pace, and time it yourself.  And your medal will be shipped directly to you. Complete a virtual 5K, 10K, half marathon and more!