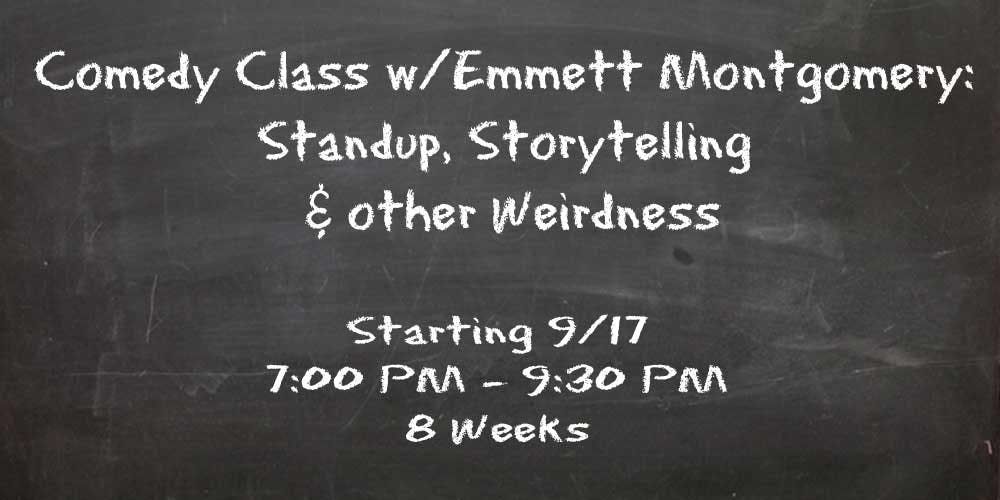 Unexpected Productions, 1428 Post Alley, Seattle, United States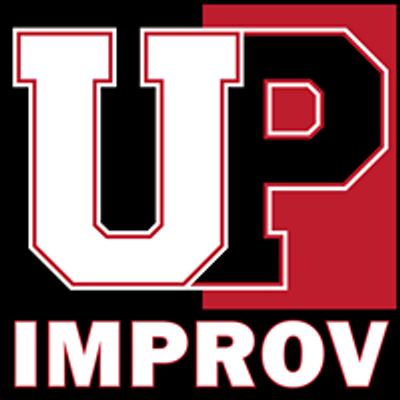 Unexpected Productions
Spread the word
Somewhat beloved comedian and storyteller, and Seattle comedy legend, Emmett Montgomery (who was on TV once) will help students develop five to ten minutes of "something funny."  Emphasis will be placed on stand-up and storytelling techniques and also explore techniques like character development, as well as, other types of sharing through performance and discussion. The class will culminate with a showcase at the end of the course.
Skills offered in class: stand up, storytelling, self-critique, joke construction, character development, embracing failure and recognizing victory!
Objective: 5-7 minutes of performance worthy material and the ability to hold a microphone and talk into it.Date: Tuesdays, for 8 weeks starting 9/17Time: 7:00-9:30Location: Unexpected Productions' Market TheaterMaximum Students: 12Cost: $235Prerequisite: Must not have taken the class previously.Ages: 18+
Teacher Bio: Emmett Montgomery has been failing beautifully on and off the stage as a comedian since 2004. He was featured on NBC's Last Comic Standing, Season 9, been voted Seattle Weekly's best comedian twice (2015, 2017) and one City Art's Magazine's artists of the year (2015) and worked with famouses and brilliants like Dave Chappelle and Maria Bamford traveling travelling the country telling jokes he produces shows that have an emphasis on celebrating Seattle's amazing performance communities and encouraging performers to work outside of their comfort zones The Magic Hat "More of a cult than a comedy show" -Seattle Times and Weird and Awesome With Emmett Montgomery "Seattle Weekly's. Best regular comedy show 2017"
**Cancellation policy: If you must cancel before the first class, we offer credit only towards a future class. We are unable to offer refunds. If you cancel after the first class, we will not offer credit towards a future class. Again, we are unable to offer refunds.