ONLINE Webinar Event - Link Given/Emailed Once Registered, Seattle, United States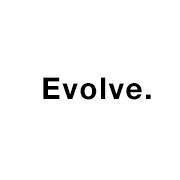 Evolve.
Spread the word
Learn to Flip Houses & Earn $$$$ While Learning  
* Learn to be a Real Estate Investor Today ... Join our Community! *
We are professional real estate investors who are active in the real estate market throughout the U.S. utilizing real world experience to teach you strategies that are efficient and effective. Our educators and coaches have years of experience flipping houses, partnering with investors on real estate deals and mentoring both new and experienced students. Our classes offer the most current content to keep you privy to market changes, tactics that work and a proven real estate investment plan of action.Are you ready to learn? Take Action!!!
Are Ready To Also Earn Extra $$$$ While You're Learning How To Be an Investor?
We can show you how to earn a 6-Figure Income along side of you learning to be a Real Estate Investor!!You can earn commissions upwards of $10,000 per qualified sale.What would an extra $10,000, $20,000, $30,000, $50,000 or even $100,000+ do for you & your family as a sideline income?Are you ready to start making money? Take Action!!!We teach individuals with drive and determination how to succeed in real estate by utilizing the tried and true strategies on how to flip houses, close deals, and make a living investing in real estate. Are you interested in learning:
Fix n' Flips
Wholesale
Short Sales
Probate
Lease Options
Commercial
Multi-Family
and many more
We are a Local Community of Investors with a Nationwide Network*NO REAL ESTATE LICENSE OR EXPERIENCE IS REQUIRED*
***We ARE NOT LIKE THE GURU'S - THERE IS NO UPSELL - ACCESS TO CLASSES IS FOR A "LIFETIME" - NO EXTRA CHARGE WHEN NEW COURSES ARE ADDED OR UPDATED!! OUR COMPLETE PACKAGE COVERS EVERYTHING YOU NEED TO KNOW RELATED TO REAL ESTATE INVESTING AND RUNNING THE BUSINESS OF REAL ESTATE INVESTING FROM STEP A THROUGH Z!!
Get Started Today - Take Action!!!