World Trade Center Seattle, 2200 Alaskan Way, Seattle, United States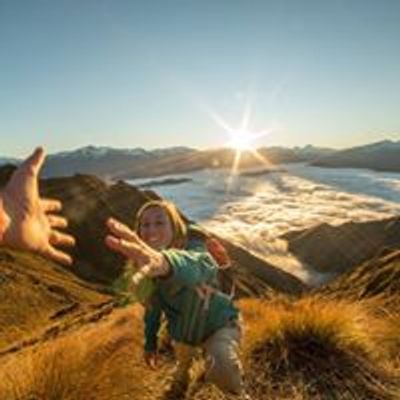 Your Unique Brand - Accelerate Your Career in 2019 Using Social Media
Spread the word
What do people say about you when you leave the room? How can you influence what they say? 
If you struggle to talk about yourself, or share your strengths and expertise, either in person or online, this workshop is for you!
Get ready to have your BEST year in 2019! 
What do you want to be known for? How do you build a personal brand that feels authentic?
Identifying what you do BEST helps create clarity, confidence, and more success! You get to do more of what you love!
When you define your brand, you want to communicate it being authentic, consistent and clear. Don't lose out on promotions, new roles or even new clients because no one (including you) knows your areas of expertise!
This interactive workshop, led by Executive coaches Anu Arora and Margo Myers, helps you identify your strengths, define your brand, and determine what it is you want to achieve. With a clear message, we show you how to raise your visibility to the next level through social media, focusing on LinkedIn. We show you the insider secrets that will help you get noticed and create a powerful profile.
Join us on Friday, December 7th, 2018 for a dynamic half-day workshop from 9am – 1:30pm designed to help you become a powerhouse brand and accelerate your career.
What's on tap:
9 – 9:30am – Meet the influencers in the room - Introductions and Workshop results
9:30 – 10:45am – What do people say about you when you leave the room? How to influence the conversation! 
You will –
Learn why developing and defining your brand makes the difference in getting noticed… or not
Learn how making an emotional connection increases your success
Craft your personal brand statement to talk about your strengths and what you want to achieve
Receive real-time, individualized feedback on your personal brand statement
11am – 12:30pm – Powerhouse Communication through Social Media 
Once you're clear on your personal brand, how can you spread the word and get noticed? Using social media is key!
You will –
Understand how to leverage the power of social media
Create a consistent, authentic and powerful online brand and presence
Learn how to avoid inconsistencies that weaken your profile
Know the five specific strategies to get you noticed
12:30 – 1:30pm – Networking lunch – included in cost – Start showcasing your brand
Easy parking at the Seattle Art Institute garage