Copthorne Hotel Slough-Windsor, Cippenham Lane, SL1 2YE Slough, Slough, United Kingdom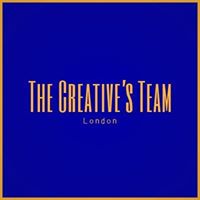 The Creative's Team
Spread the word
The Creative's Team is organising a huge Eid Gala Dinner, charity fundraising and musical event on 31st Aug 2019 at Copthorne Hotel Slough.
Charity name : Loving Humans #lovinghumans
Registered in England and Wales.
Number 1180794
The charity looks after extremely vulnerable women, widows and orphan girls. Most of these women have lost the breadwinner in their house due to death, disability, drug use or other misfortune circumstances. They usually have young children or siblings or elderly parents and are the sole providers.
We teach them vocational skills, like tailoring, embroidery, makeup, cooking, reading and writing and basic computer skills in order for them to earn a decent living by setting up a business or getting a job.
This helps them avoid the indignity of begging and in worse case scenarios, prostitution.
We also help them with monthly ration packs during their training so that they can run their kitchen without any stress or worry.
The fundraising event on 31st August 2019 at Copthorne Hotel, Slough is organised to raise funds for a training institute where more than 400 women, every year, can be given vocational training. The funds will help the charity to run the institute for a whole year making a massive difference to the lives of the students and their families.