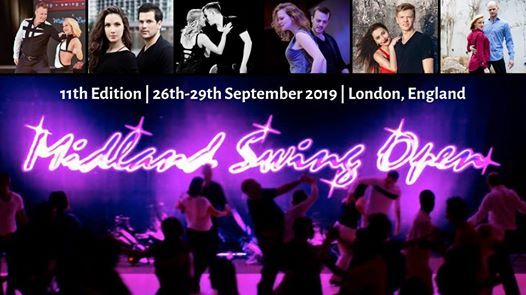 Copthorne Hotel Slough-Windsor, Cippenham Lane, SL1 2YE Slough, Slough, United Kingdom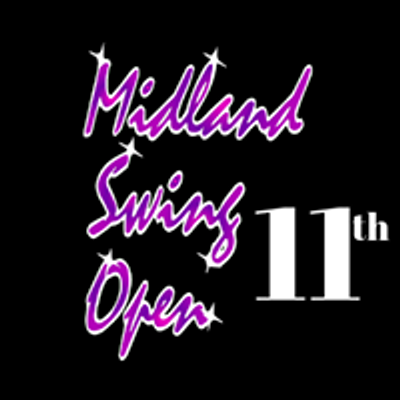 Midland Swing Open
Spread the word
Just 15 minute from London Heathrow... Come & Join the fun at Europes Original Party event.
Teaching Staff
Kyle Redd & Sarah Vann Drake (USA) | Maxence Martin & Virginie Grondin (FR) | Sean McKeever & Courtney Adair (US) | Steve & Kate Hall (UK) | Phillipp & Ekaterina Wolff (DE)
Judging Staff
Catriona Wiles (UK) | Arnaud Perga (FR) | Beverly Brunerie (FR) | Kevin & Aggie Town (UK) | Piotr Lenart & Marta Nita (PO) | Inga Kurcisa (LV)
DJ's & Tech's
Justin Petersen | Catherine Bickle | Benjamin Brett | Sarah Piddington | Andreas Kasper | DanceTVUK
Organisers
Lee & Fabienne Easton
WSDC Points Registry Event - Novice, Sophisticated, Masters, Intermediate, Advanced, Allstar/Champs Jack & Jill's
Novice & Open Strictly Swing
Saturday Night White Party
Level 2 & 3 Workshops
Level 4 & 5 Workshops (WSDC Points or audition required)
Incredible Pro Lead/Follow Demos
Invitational J&J Demonstration
All night dance party every night
Venue
Copthorne Hotel
Cippenham Lane
Slough, London, UK
SL1 2YE
Every room at the hotel can host multiple guests so find some room mates and split the costs. Hotel bookings will be opened shortly
Registration should be made through the website.
Super Early Bird pass until 1st June
Early Bird pass until 17th August
Full pass after 17th August
Contact us to run a group of more than 8 dancers.
Contact
Web -
www.midlandswingopen.com
Email -
midlandswingopenwcs | gmail ! com