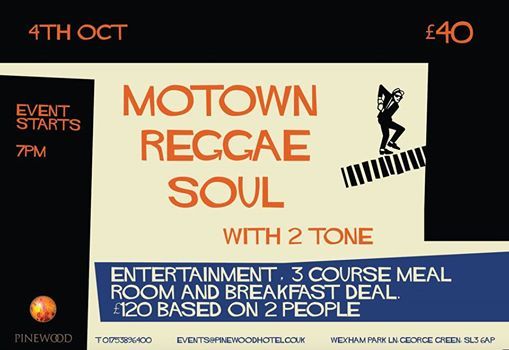 The Pinewood Hotel, Wexham Park Lane, George Green, SL3 6AP Slough, Slough, United Kingdom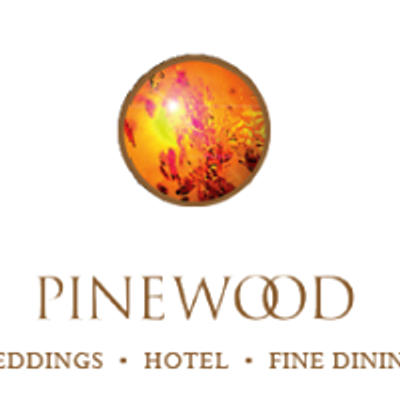 The Pinewood Hotel
Spread the word
Enjoy a 3-course meal and evening of music and entertainment with 2Tone performing for £40 per person.
Over the years 2Tone has brought their unmistakable soul, reggae, pop, Motown and swing to audiences far and wide, and these are just a few of many styles of music sung by this amazing duo.
2Tone create that unmistakable party feeling with their extremely lively approach. Consisting of highly talented and experienced performers David Mason and Ryan Chandler, they tour across the country as a swing band for weddings, parties and corporate events. The songs they sing and their performances have entertained audiences of all ages for over 10 years.
£40 pp includes:
3-course meal
Performance live by 2 tone
Optional offer:
Room and Breakfast deal priced at £120 (based on two people)
Please call 01753896400 to book. If you have any questions regarding this event you can contact us here at:
events | pinewoodhotel ! co ! uk
We look forward to seeing you there!