Britwell Parish Council, Britwell Community Centre (The Chicken Ranch), Long Furlong Drive, Britwell, SL2 2PH Slough, Slough, United Kingdom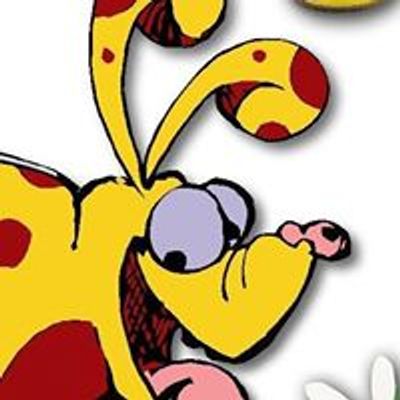 Slough DogsBody
Spread the word
Date for your diary.
Saturday June 22nd.
Event opens at 3pm.. dog show starts at 4pm.
Slough DogsBody will once again be holding our popular Dog show. as part of the Celebrate Britwell 2019 event.
Slough DogsBody Afternoon Show.
Saturday June 22nd from 3pm
Britwell Parish Grounds, Long Furlong Dr, Slough SL2 2PH
*Battersea Dogs & Cats Home*
*Henley Raw Dog Food* *The Dog Nose* *Face Painter* *DogLost*
*Display of tricks from Talented Mr William"
Main Ring....From 4pm (All classes £1.00 pay in the ring)
1. Minor Puppy (4-6 Months)
2. Puppy (6-12 Months)
3. Terrible Teens (12-18 Months)
4. Handsome Hounds
5. Prettiest Pooch
6. Pre-Loved- rescue dogs
7. Most Impressive Ears
8. Waggiest Tail
9. Golden Oldie (10 years & over)
10. Most Appealing Eyes
11. Best Six Legs
12. I'm a Celebrity (fancy dress as a famous person)
13. Dog Most Like It's Owner
14. Best Britwell Dog
15. Best Condition
16. Best Mover
17. Dog The Judge Would Like To Take Home
** **
K9 Capers Activity Ring...From 3pm-6pm
Just come along & have a go.
Have a go Hoopers ...prizes for top 3 of the day £2.00 for 2 go's
Child Handler (Under 16). £1.00
Sit, down, loose lead walk & stay each exercise will be marked out of 10)...prizes for top 5 of the day.
Best Trick £1.00
Show off your best tricks for 2 minutes
Get points for originality, accuracy & fun
Top 5 go forward to the final in the show ring at 6pm
"Barkour & Tricks"
An instructor will be at the ring to guide you through starting out with "Barkour" or trick training.
£2.00 ...each participant receives a certificate