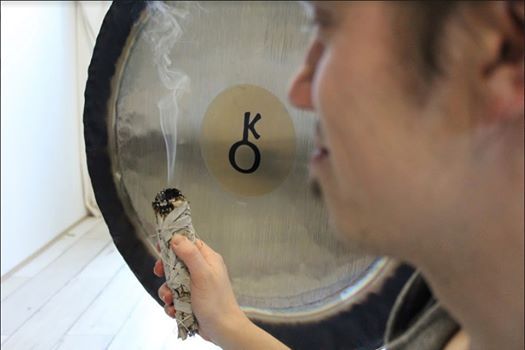 The Yoga Factory Southend, Unit 8 Short Street Victoria Business Park, SS2 5BY Southend-on-Sea, Southend-on-sea, United Kingdom
The Yoga Factory Southend
Spread the word
Turn Up, Lay Down, Chill Out!
The Gong Bath is a deeply relaxing session, open to all levels; all you need to do is turn up, lay down and chill out! Then you will be 'bathed' in the vibrations of the gong. The gong has been used as a healing instrument for thousands of years within the East and is now being discovered in the West too. It is rapidly gaining in popularity due to its ability to take participants to a deeply relaxed space of both body and mind.
The gong activates the parasympathetic nervous system, which takes the body into a natural state of balance or homeostasis which is very healing, participants report they sleep better after the gong and their mood is improved often for days afterwards, others have reported a release of emotional pain and mental blockages.
Ben Saxon is an experienced yoga teacher and has been hosting popular gong baths in Essex and London for the last 5 years. He trained under the renowned UK Gong Master, Mark Swan and uses only hand-made mallets to play the gong which enhances the sound, crystal bowls, rattles and chimes are also used to add texture to the soundscape.
Overall this a deeply therapeutic event which will stay with you long after the last strike of the gong and will activate your body's natural ability to heal and detox, while calming and soothing busy minds.