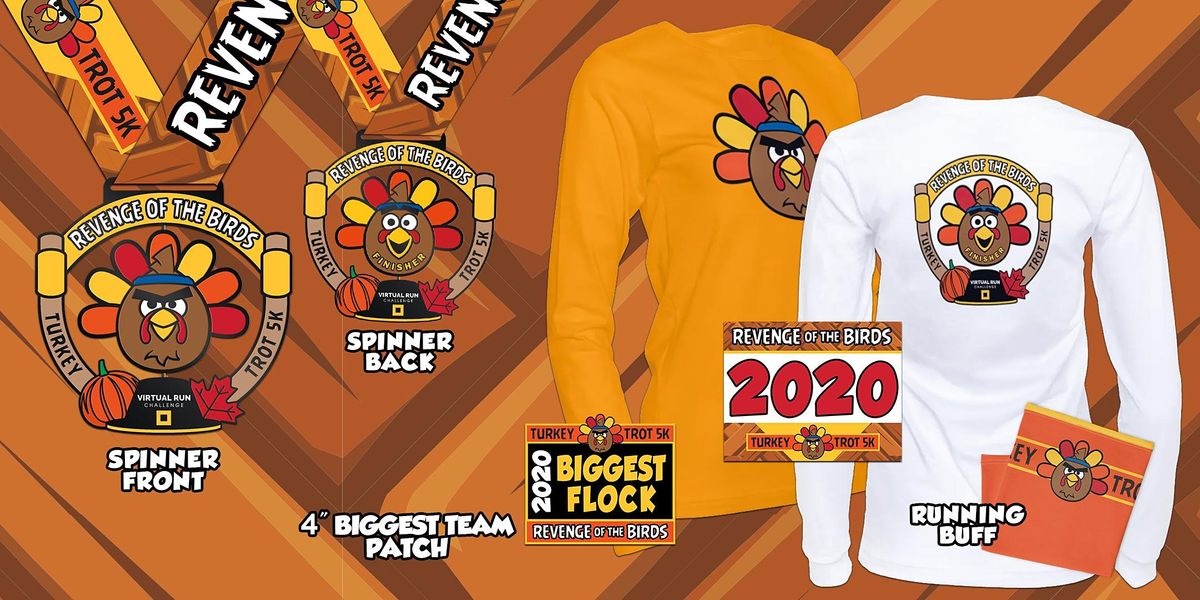 Stockton, United States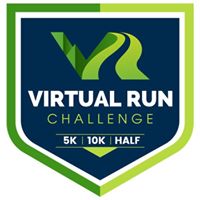 The Virtual Run Challenge
Spread the word
….its time for the 2020 Revenge of the Bird Virtual 5k Turkey Trot, America's Largest Virtual Turkey Trot!
About this Event
For years the turkey has been a staple in people's homes around the country. Laughed at by runners slightly mocking them with their funny turkey hats and costumes. The year 2020 has brought on strange events amongst the running community. The famed turkey trots are no exception….it's time for the turkeys to take back what is theirs….its time for the 2020 Revenge of the Bird Virtual 5k Turkey Trot.
Biggest Team Challenge
This year we have also added the Biggest Flock award. This award will be given to the largest Revenge of the Bird Turkey Trot Team. Participants will be sent the Biggest Flock Patch in addition to their registered swag. The final date to complete your team will be 1 week before Thanksgiving.
Participants Receive:
Revenge of the Bird 4.25" Finisher MedalOfficial Tyvek Race BibRevenge of the Bird Running Buff
HOW TO COMPLETE:
1. Register for the race. Race Packets will start shipping November 1, 2020
2. Choose a location
3. It's your race! Run, Walk; indoors or outside you set the pace
4. Submit your results, earn your medal and bragging rights with your friends
5. Register for your next race!
Official Event Page
Join The Virtual Run Challenge Facebook Group
Join our STRAVA Club
iCause.com promotes public events for free and helps event organizers connect with nonprofits to attract more participants like you.
Additionally, the iCause Global Foundation enables good people to fund great causes around the world. Together, our impacts are limitless!