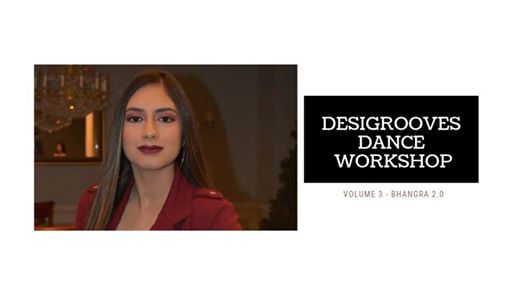 DC Metro Punjabi Arts Academy, 21720 Red Rum Dr #147, Ashburn, Virginia 20147, Virginia, United States
DcWaleDesi
Spread the word
You all have asked for it and now we are here to deliver!
The DcWaleDesi team is proud to present our next pop-up dance workshop - DesiGrooves; this time in Northern Virginia.
DesiGrooves is a monthly dance workshop for all ages, levels and backgrounds.
This month's theme will be Bhangra 2.0 with instruction and choreography by Raveena Bilkhu.
Raveena Bilkhu has been a dedicated student at Virginia School of Bhangra for the last 4 years. Within these years, Raveena has been able to take on some big stages, connect to her culture and make lifelong friends through Bhangra. Dancing has not only been a passion for her but a way to escape into a world of an energetic, creative and beautiful art form.
Admission: $20 for 2 hours of group dance instruction.
There will be an opportunity to network and connect with like-minded South Asians prior to the workshop.
Thanks to Total Multimedia, one lucky attendee will win one (1) individual ticket to the upcoming Siddhu Moosewala concert taking place next month at the Howard Theater.