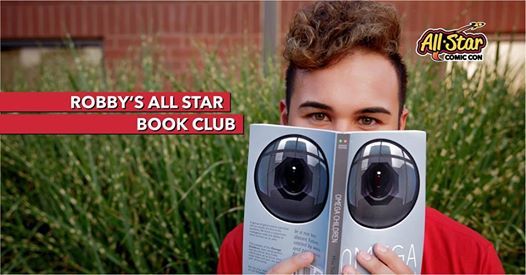 Comic Logic Books & Artwork44031 Ashburn Shopping Plz, # 281, Ashburn, Virginia 20147, Virginia, United States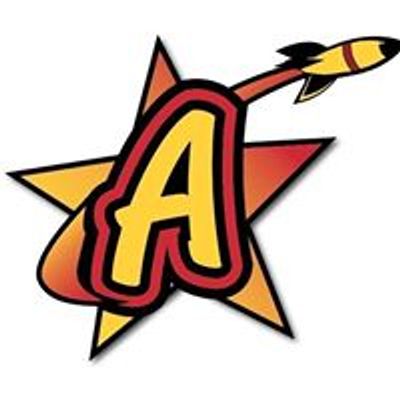 All Star Comic Con
Spread the word
Join Robby's All Star Book Club for a discussion on Saga Vol. 1 & 2 by Brian K. Vaughan.
Named one of Time Magazine's top 10 graphic novels for 2013. In 2013 Saga won the three Eisner Awards it was nominated for: Best Continuing Series, Best New Series and Best Writer. That same year, the Vol. 1 trade paperback won the 2013 Hugo Award for Best Graphic Story. The series was also nominated for seven 2013 Harvey Awards and won six of those: Best Writer, Best Artist, Best Color, Best New Series, Best Continuing or Limited Series, and Best Single Issue or Story. The Onion A.V. Club calls "the emotional epic Hollywood wishes it could make." It was also voted one of the top graphic novels of the year by the NYT, IGN, the Examiner, and SF Weekly. Voted Best Comic of the year by MTV Geek and Best New Series by Paradox Comics. Voted a finalist in the GoodReads Best GN of 2012 contest.
About Saga Vol. 1
When two soldiers from opposite sides of a never-ending galactic war fall in love, they risk everything to bring a fragile new life into a dangerous old universe. From New York Times bestselling writer Brian K. Vaughan (Y: The Last Man, Ex Machina) and critically acclaimed artist Fiona Staples (Mystery Society, North 40), Saga is the sweeping tale of one young family fighting to find their place in the worlds. Fantasy and science fiction are wed like never before in this sexy, subversive drama for adults.
Saga Vol. 2
The smash-hit ongoing epic continues! Thanks to her star-crossed parents Marko and Alana, newborn baby Hazel has already survived lethal assassins, rampaging armies, and alien monstrosities, but in the cold vastness of outer space, the little girl encounters something truly frightening: her grandparents!