Holiday Inn London - Wembley, Empire Way, Wembley, United Kingdom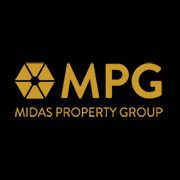 Midas Property Group
Spread the word
WELCOME TO THE PROPERTY QUESTION TIME EVENT 
By MIDAS PROPERTY GROUP    
This informative property networking event will take place on the 16th April 2019, at the Holliday Inn London - Wembley.
 This event is an opportunity for you to network and meet Landlords, developers, property investors and other property professionals.  
As usual, we will have some fantastic local property businesses showcasing their products and services. If you would be interested in showcasing your business then please send an email to
info | midaspropertygroup ! co ! uk
 or call 02072062691 for more information.
So don't miss out, come and join us for an informative and yet social evening.     
Keynote Speakers:     
Dr Gulammehdi Sumar & Aamir Safdar  
Our joint keynote speakers have made a perfect transition from their professional careers to full time property development and investment.  
Dr Gulammehdi Sumar, a former Dentist and Aamir Safdar, a former management Consultant. 
Their story and partnership will be an inspiration to anyone in property investing and development or anyone currently in a corporate considering or in the midway in the transition to fulltime property development/ investment.  
Aamir Safdar (speaker)  
Aamir Safdar ★Award Winning Property Investor & Developer ★ Public Speaker★ High end HMO's ★ Entrepreneur ★ Multiple Business Owner ★ International Mentor Capable of executing Mind-set shift, by using specialist knowledge and environment with clear strategies and plans following through with delivery of sustainable results.
Aamir can answer any Questions you might have on the following areas:
 Developments
Commercial Properties
High end HMOs
Lease Options
Creative Finance
Asset Protection  
Dr Gulammehdi Sumar (speaker)
Dr Gulammehdi Sumar has been working as a dentist for 30 years now and has played a big part in the oral health of the community of Harrow. 
He is heavily involved in charity work and raising awareness of various needs across the world. One of his important projects is providing mentorship for youths to empower them and make them financially independent. Dr Sumar is an avid public speaker, which you might pick up on pretty quickly when you meet him at Headstone Lane.
He can speak a wide variety of languages in addition to English, and converses fluently in Swedish, Urdu, Hindi, Gujrati and Swahili.
If there's anywhere in the world he would like to be, it's Zanzibar - heaven on Earth.
The complete Q&A PANEL : 
Dr Gulammehdi Sumar
Aamir Safdar
Chris Bovey
Jay Haward
Other to be confirmed     
Sam Fongho (organiser)
Business Development Director of Midas Property Group.
Sam has over 15 years of property experience, he is now very recognised in the private property investment circles in London.  
His areas of expertise include; Property Auctions, HMO, Property Development, Networking events, Service accommodation etc.  
Sam advises many international clients on property investments in UK from simple residential investments to investments in developments. As well as advising on the buying and selling of property on behalf of clients Sam's ethos is to provide excellent aftercare service.      
Midas Property Group (MPG) is a property consultancy business based in North London.
MPG organise events for Landlords, Investors and Developer.   
The events are organised in partnership with local London Boroughs, MPG has worked with the following Boroughs:  
London Borough of Brent
London Borough of Harrow
London Borough of Barnet 
London Borough of Havering 
London Borough of Redbridge
London borough of Lamberth 
Etc   
Please do not hesitate to contact MPG if you are considereing selling or acquiring any type of properties or development sites across the UK.
Sam | midaspropertyGroup ! co ! uk
Agenda 
5:00 - 6:30 Arrival, set up & Introduction of speakers
6:30 - 7:00 Presentation of Dr Sumar & Aamir Safdar
7:00 - 11:00  Questions & Answers on all your property related topics, Networking